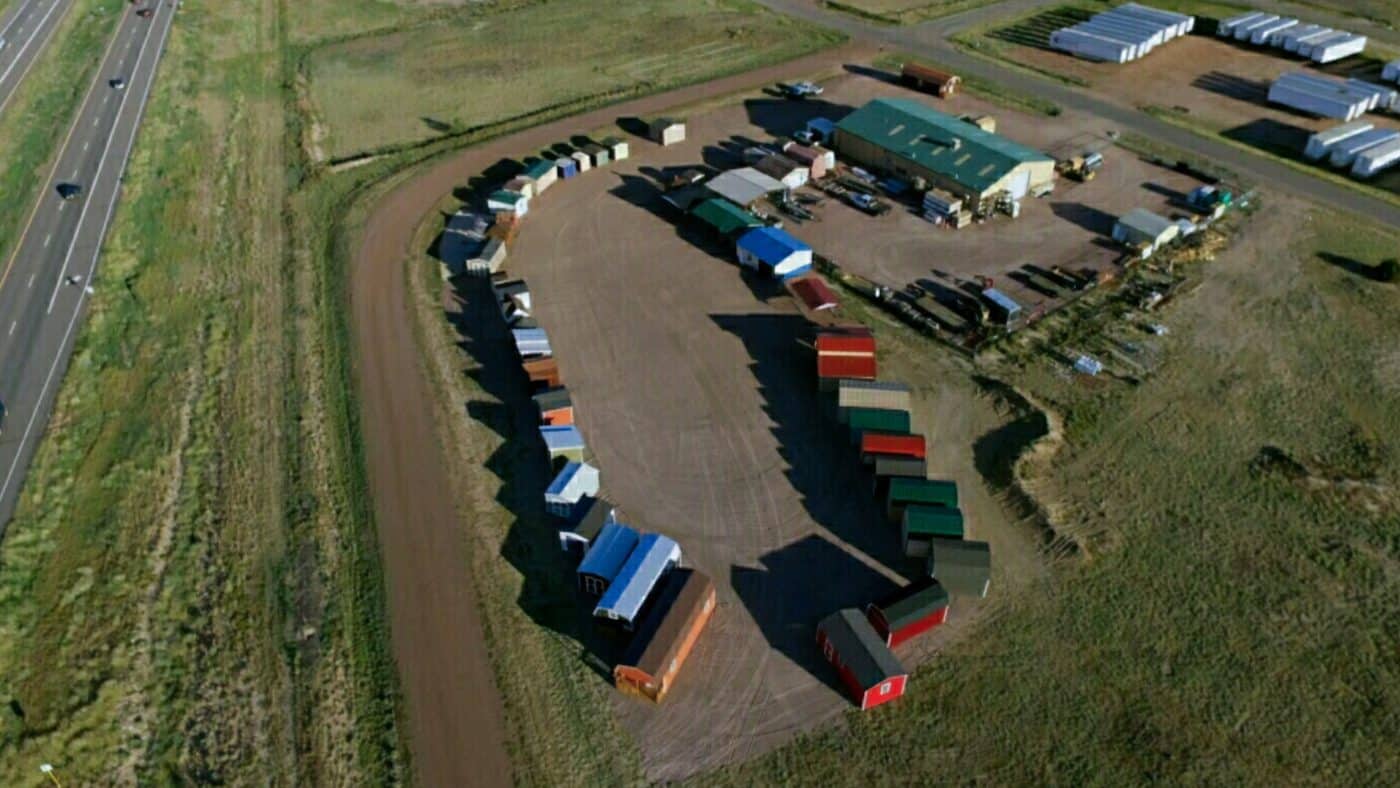 Penrose, CO, Release: May 15, 2019. For Immediate Release
Innovative Structures, a 15-year-old portable structures manufacturer in Penrose CO, is excited to announce a naming rebrand to the Colorado Shed Company. The rebrand includes a new business name, logo, and website domain.
The new name communicates the CSC commitment to providing storage solutions for customers both in the local Pueblo and Colorado Springs areas, as well as all across the state of Colorado.
Nelson Hoover, the business owner, said regarding the rebrand, "My goal is to create a quality long lasting company to service the local area." Similar enterprises have focused on expanding across state lines, but Nelson is not interested; "We're pretty community oriented, and our priority is to the local community where were live. It's not to eliminate other areas, but our focus is to serve the local area."
The rebranding of the company does away the name "Innovative Structures Inc." and the corresponding acronym "ISI", replacing them with "Colorado Shed Company" and the abbreviation "CSC." The new logo design features the name of the new brand stacked under a roof contour. The old website domain www.isisheds.com now redirects to the new domain www.coloradosheds.com.
The company's website displays the array information on the wide array of buildings they sell, including sheds, garages, carports, pergolas, cabins, and animal shelters, as well as outdoor poly wood furniture. A price quote form offers visual cues for walking through the various choices regarding a custom structure.
CSC recently launched a new online store, where customers can browse the current inventory and even purchase a building online. The website and branding developments are handled by E-Impact Marketing, a provider that specializes in digital marketing for shed builders.
Since the business's inception in 2004, the hardworking team at CSC has manufactured thousands of structures for Coloradans. Homeowners are a significant focus for storage sheds and storage shed rental, many of which consider them an attractive alternative to the plethora of self-storage unit facilities.
Businesses and organizations are also major clients for the CSC portable buildings. Notable corporate clients include the Canon City High School, Fremont Petroleum Corporation, City of Pueblo, Rocky Mountain Biohazard, Stanley Brothers, Royal Gorge Ranch & Resort, and the State of Colorado.
CSC continues to offer both custom manufacturing and premade sheds and other portable buildings at the Penrose location, located in the Fremont County Airport Industrial Park. The number of sheds on display at their lot is impressive; creating what they believe is the largest shed display lot in the entire state of Colorado. They also operate a sales and display lot in Walensburg (Legends West). Customers within 50 miles of either location receive free delivery of their sheds.
In addition to adopting a new brand, the company recently extended the warranty period on all of their buildings from 5 to 7 years, reflecting their ongoing commitment to providing long-lasting buildings.
Looking ahead, the CSC team is obtaining licensing to finish out the interior of buildings and is anticipating launching a second new brand in the housing industry. Regarding this development, Nelson stressed that they are responding to local community demand. "The community needs affordable housing. A lot of our current customers are asking for finished-out options, and that's the reason we're asking for it as well."
The end goal is to provide completed cabin units for weekenders, but also modular homes but to the highest-level Colorado IRC-code. "We're not going to sacrifice quality or service because of price.", Nelson said, "We have engineers working on different designs. It's a service that's needed; both the community and local officials are asking for it."
In addition to providing the residential grade buildings, they anticipate offering a full-service turn-key solution for prospective home-owners, including land procurement, excavating and lot development, etc.
CSC describes itself as a Faith-based company, believing their "workmanship and ethics should reflect the God we serve." Their mission statement summarizes this goal as, "To serve our community and beyond with quality workmanship, unbeatable service, and integrity with all the structures we build."
Further inquiry regarding the current and future product and services from CSC may be directed to Nelson Hoover.
Contact info:
Name: Nelson Hoover, Owner
Organization: Colorado Shed Company
Company URL: https://www.coloradosheds.com/
Address: 155 Shoop Dr. Penrose, CO 81240
Phone: +1-719-372-7433