It's a new year! And with a new year often comes a whole list of new year's resolutions. Maybe your list looks something like this… Eat healthier. Lose weight. Exercise more. Buy a shed with a loft. Clean out the gutters. Organize the shed for optimal storage…and the list goes on. While this blog can't help you lose weight, we can help point you to one of the best sheds in 2020 for optimal organization and storage of your belongings.
In this blog we are going clarify what makes a storage shed ideal and showcase why a barn shed with a loft is the best way to go!
What Makes A Storage Shed a Real Keeper?
There are many different storage sheds on the market today so how can we distinguish between all the options?
Here are 2 key ingredients to look for in an ideal storage shed with a loft.
Space – It may be obvious, but it is necessary to keep this goal in mind when searching for your shed. We all have different space needs. But at the end of the day, it is better to have too much space than too little space. In order to have quality organization prioritize adequate space. Having efficient space in your shed opens other spaces in your life that may be cluttered and disorganized such as a garage or the basement.
Quality – Quality should be a deal-breaker when purchasing your shed. Just like there are many different storage sheds on the market, there are many different marketing companies trying to sell them. Take time to be confident that the company you are purchasing from is built on reputable quality and honesty. Ask specific questions about the materials and brands. Spending a little extra on quality pays off rather than buying on the cheap side which often costs you more in the long run.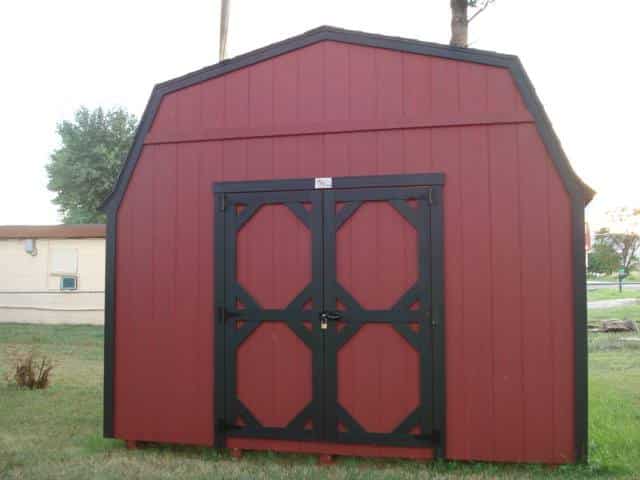 The Lofted Barn Shed – Ideal Space and Height
What is a high barn shed?
A high barn shed offers a country-style taste with its barn-like appearance while adding additional height and space with its tall rafter design.
The standout advantages of this shed with a loft are the following:
The design offers a loft capacity
The ground floor feels more spacious with its high ceiling
The unique architecture is an attractive addition to any space
The barn shed's structural set up is ideal for space. Even if you are looking for a shed on the smaller side, you will still come away with more space for your buck when you go with a shed with a loft. For example, a 10×12 lofted barn compared to a regular 10×12 tack room shed, sounds like similar space, but a 10×12 lofted barn still offers more storage space and feel with its high ceiling.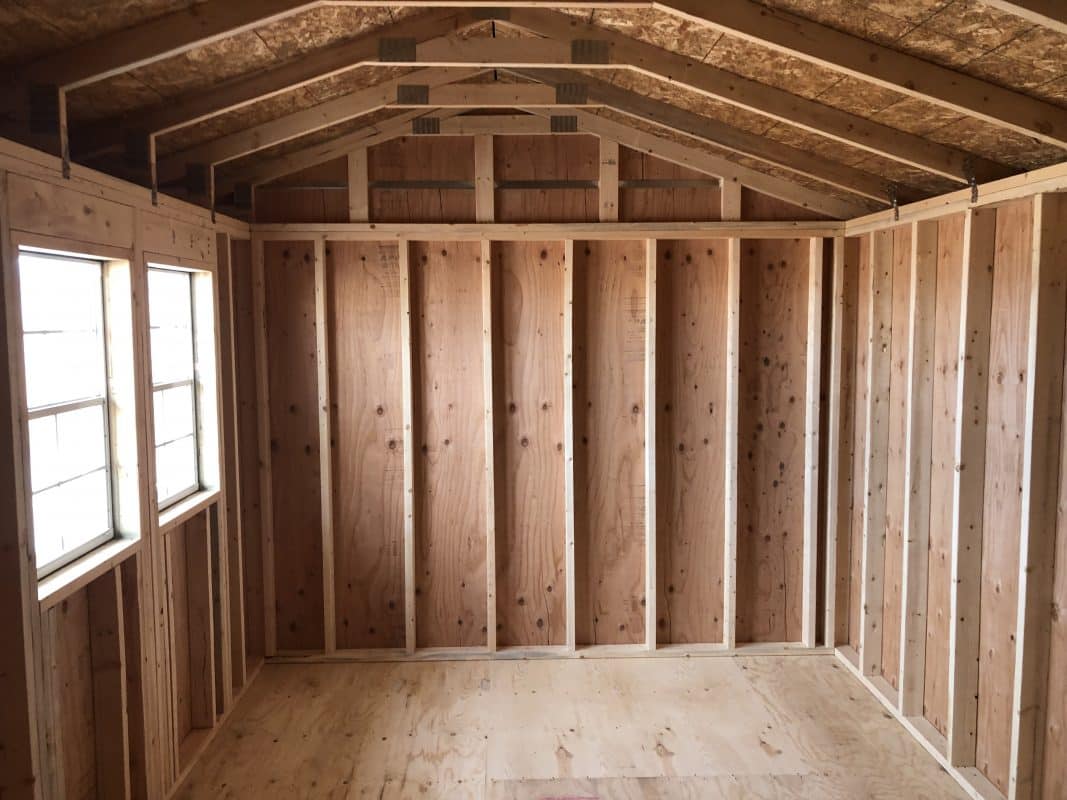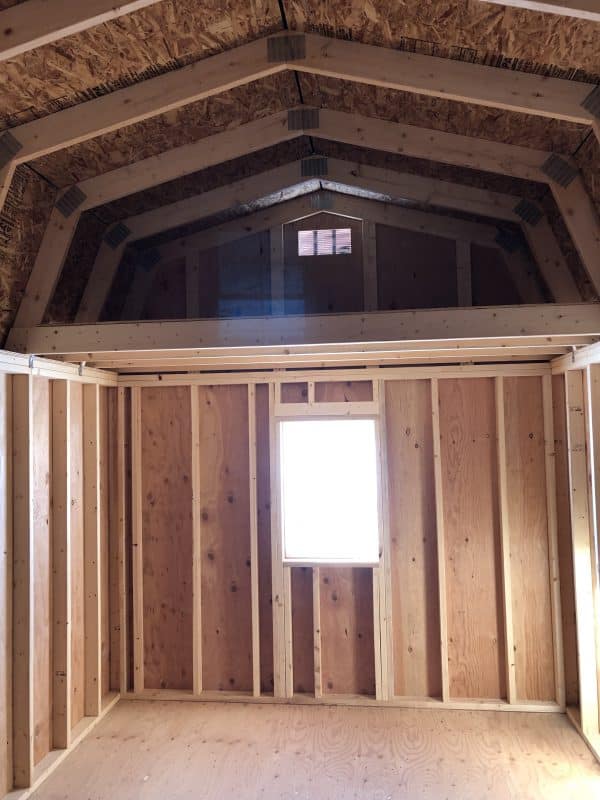 While a 10×12 tack room style is 2'6" from the wall to the top of the roof, a 10×12 barn style increases this height to 4' from the top of the wall to the top of the roof. So, with the 10×12 lofted barn you will get about 1'6" more in height.
A 10×12 shed holds basic storage space. The 10×12 lofted barn offers the same and more!
Loft Space for Extra Storage
If you are still going with a 10×12 shed, you will have limited ground floor space. That is why purchasing a 10×12 lofted barn shed will open your ground floor solely for important items like your mower or motorcycle. You can utilize your loft for storing Christmas decorations, tools, winter clothes, etc.
Shed with a Loft Space Compare and Contrast
Maybe your shed doesn't look quite that disorganized, but you get the point. It is easier to keep a space organized if there is a shelf or a loft to put things up and away. Lofts keep your miscellaneous items high above traffic and spills.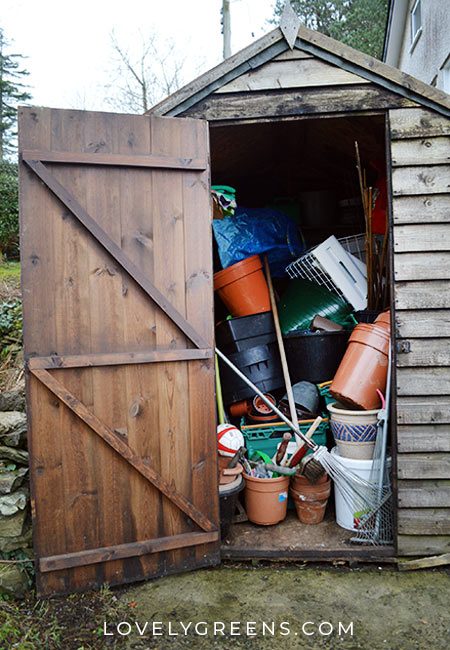 Ground Floor Opens Up
Now with a loft for your storage, your ground floor holds exciting opportunities. Since your floor is open and spacious you can utilize this space for so much more. With all your extra items stored above, your ground floor can remain tidy and organized all year.
Ground Floor Available in a Shed with a Loft – Compare and Contrast
A shed with a loft offers space to store everything while opening room for the items you will be most likely to use on a day to day basis. The picture on the left may be an extreme example, but to some level, a reality for many of us. With your storage items above, the main floor is left open for a mini-workshop, potting shed or more!
Ways to Use Your Shed with a Loft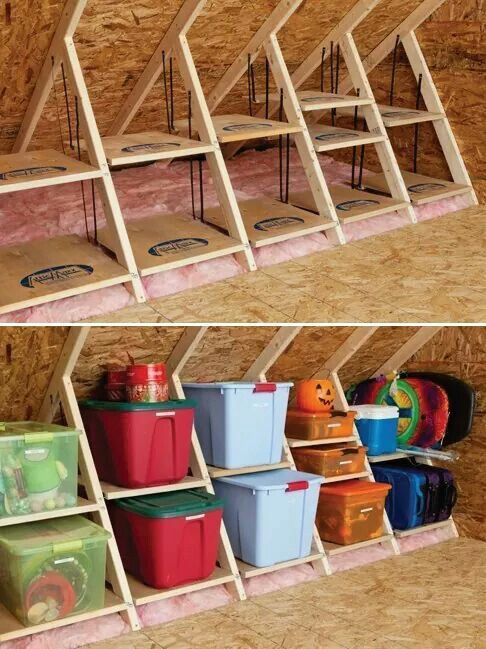 Utilize Corner Space
Even pesky, small corner spaces can be used with this "corner saving" idea. Scraps of woods and affordable storage containers is all you need in maximizing your storage capacity. These nifty shelfs will vary in size and capacity depending on the size of your lofted barn, but still a great idea for space-saving storage.
Photo Credit: Pinterest
Use the Loft for a Bed
Lofts are perfect places to set up a mattress! So, whether it's for a she-shed, a child's playhouse, or a cabin, the loft can offer a perfect place to sleep or take a nap.
Photo Credit: Homedit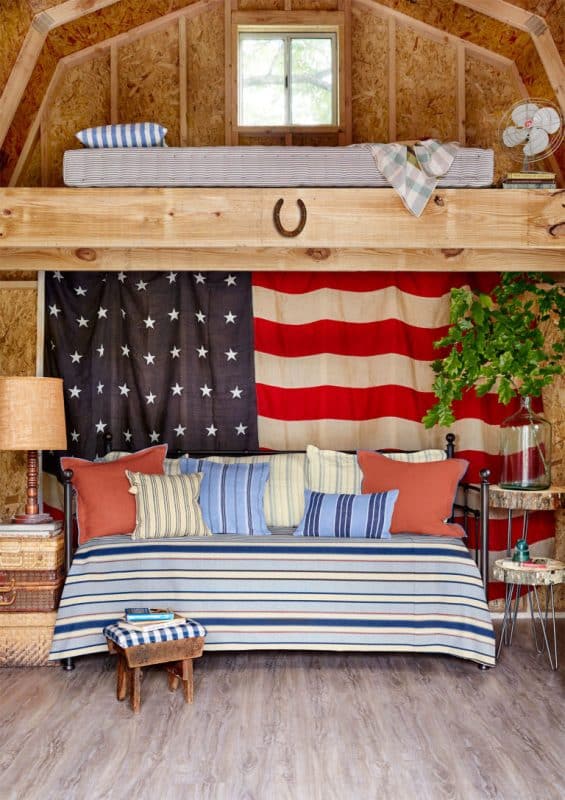 Classic Storage Loft
One of the main uses of a loft is for storage. There are countless items you can store on your loft. Depending on what you use your shed for, you will store items accordingly. For example, you can store boxes, plastic containers, extra equipment, etc.
Photo Credit: Pinterest
Take a Moment to Dream
Ultimately, you are the one who decides the best use of your lofted barn shed.
In Conclusion
A lofted high barn shed will help you scratch off some goals for 2020! You are welcomed to check out the lofted high barns offered by the Colorado Shed Company and choose your design, size, and loft today! We will be happy to deliver it straight to your backyard or build onsite if delivery is inaccessible!
Here at the Colorado Shed Company, we are committed to making your venture of discovering the right shed with a loft a success. No need to wait any longer to accomplish your 2020 goals.
Whoever said your 2020 goals were too "lofty" anyway?