Are you concerned about your horses or other animals not having proper shelter from snow, direct sunlight, or other weather conditions?
Do you want peace of mind that your animals have the shelter they need in your pasture or on your farm in Custer County?
We provide quality, custom loafing sheds for horses and cattle that help protect them against different types of weather!
Standard Features Of The Loafing Shed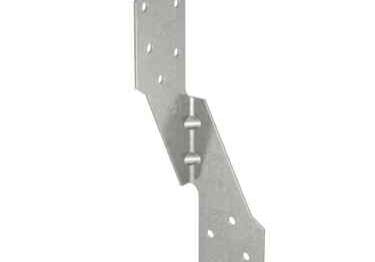 Hurricane ties ensure your shed is solid and safe during very high winds.
Your portable building will come with real plywood 3/4" tongue and groove flooring.
You choose between a metal roof or a shingle roof. All for no extra charge!
Pressure-treated Floor Joists
Floor Joists are spaced at 16" center on sheds and 12" on Garages and are Pressure Treated.
Customize Your Custer
County Loafing Shed!
We offer various siding types to match your taste or your home. Choose one for your shed (Prices vary according to siding type).
Great choice if you want a wood look or you wish to stain your building.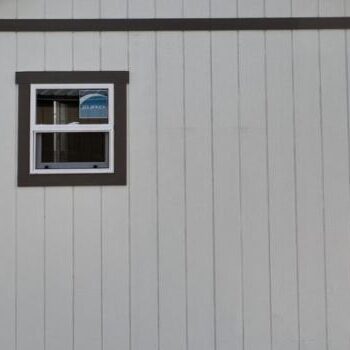 With a full 50 year warranty, DuraTemp will give your a-shed a long life.
A great choice for cabins or sheds that need to fit into a rustic space.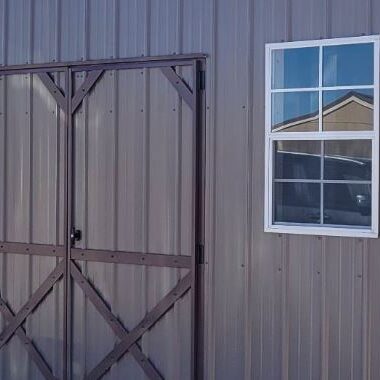 Choose this if you care about a maintenance free shed.
Make your shed truly your own with optional features. Want more light? Consider adding windows. Choose the shed with loft to keep your ground floor available for items that you will use on a day-to-day basis. Need a workspace that is insulated? We can help with that. There are many ways to make your shed fit your needs.
We make a new Loafing Shed simple for Custer County!
Choose

Pick from our inventory or build your own.

Purchase

We offer 3 purchase options: pay in full, financing, or rent-to-own.

Delivery

We offer free delivery for the first 50 miles.

Enjoy

Love your extra space and shelter!
Horse Loafing Sheds in Custer County
We help you take care of your horses, cows, goats, sheet, and other cattle and animals that you have on your farm, ranch, or homestead.
With a quality loafing shed, you can have peace of mind that your animals have the shelter they need during any season!
Feeling overwhelmed by clutter and chaos in your home? Don't despair–Colorado Sheds has a solution. Our team specializes in building high-quality storage sheds, garages, and other structures to help you better organize your space. 
We understand that every homeowner has unique needs, which is why we offer a wide range of customization options to ensure that your shed or garage is perfectly tailored to your requirements. Whether you need a small storage shed for your gardening tools or a large garage to house your RV, we've got you covered. 
Our sheds are built to last, using only the highest-quality materials and construction techniques. Plus, with our commitment to excellent customer service, you can rest assured that you'll be satisfied with your purchase. 
Contact us today to learn more about how we can help you create the organized home of your dreams.
Custer County is located in the state of Colorado, and has a population of roughly 4,320 people. It covers a land area of 739 square miles of which 4.4 square miles is water and the other 734.6 is stunning views! 
Custer County, CO was created in 1877 by the Colorado legislature and named in honor of General George Armstrong Custer, who died in the Battle of Little Bighorn in 1876. During the 1800s Custer County played a significant role in the mining boom that occurred during that time, as the areas around Silver Clifff and Rosita were known for their deposits of gold and silver. 
Today, Custer County is a popular destination for outdoor enthusiasts who love to bike, hike, fish, camp, and more. There are certainly plenty of outdoor opportunities in the area. 
The Custer County area is a tourist destination mainly because of its stunning outdoor beauty. Visitors can find outdoor opprotunities at the Royal Gorge Bridge and Park, the San Isabel Reservoir, Lake DeWeese, and more. 
A few of the most popular tourist attractions in Custer County include: 
San Isabel National Forest

Sangre de Cristo Mountains

Bishop Castle

Lake DeWeese

The Wet Mountain Valley

San Isabel Reservoir

Hermit Pass

Grape Creek Vineyards

DeWeese Reservoir

Frontier Pathways Scenic Byway

High Mountain Hay Fever Bluegrass Festival

Westcliffe Center for the Performing Arts

Westcliffe and Silver Cliff Museum

Colorado's Antique Capital

Custer County Farmers Market.
There are plenty more exciting things to do here if you go looking! If you are a resident you likely know all about them already. If you've never been here then you'll have to discover them all for yourself! 
If you live here in Custer County and you would like to de-clutter your life by gaining some storage space, give us a call here at Colorado Sheds! We create high quality spaces such as storage sheds, animal shelters, garages, tackrooms, and more. We would be thrilled to help you get your spaces more organized. 
We serve all zip codes in Custer County including: 
81226 - Hillside
81230 - Westcliffe
And all towns and cities in Custer County, including Westcliffe and Silver Cliff. 
Contact us today! We look forward to hearing from you!
We deliver our structures to most of Colorado State. If you aren't sure if we service your area, then please call us at 719-372-7433 or contact us!
Our service areas include...
Castle Pines, CO
Cotopaxi, CO
Falcon, CO
Florence, CO
Fountain, CO
Fowler, CO
Lamar, CO
La Junta, CO
Limon, CO
Parker, CO
Penrose, CO
Rocky Ford, CO
Salida, CO
Trinidad, CO
Walsenburg, CO
Security-Widefield, CO
Read some of our reviews:
Kathy: "Their buildings are all amazing. Good materials/ products and made well. Great variety of sizes and styles."
Johnny: "Designed my custom shed with my own specifications. Took my time and went to the Colorado Shed yard and viewed several completed buildings. Was very impressed with the construction and workmanship. The shed was completed earlier then expected, and a delivery date was arranged. Brian did an amazing job placing the shed at my prepared site. It was remarkable watching him maneuver the trailer and placing it perfectly as I requested. I highly recommend Colorado Shed Company and will be purchasing a custom Greenhouse in the future."