Are you concerned about your horses or other animals not having proper shelter from snow, direct sunlight, or other weather conditions?
Do you want peace of mind that your animals have the shelter they need in your pasture or on your farm in Westcliffe?
We provide quality, custom loafing sheds for horses and cattle that help protect them against different types of weather!
Standard Features Of The Loafing Shed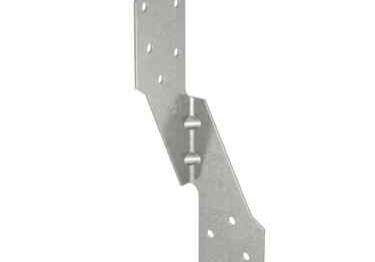 Hurricane ties ensure your shed is solid and safe during very high winds.
Your portable building will come with real plywood 3/4" tongue and groove flooring.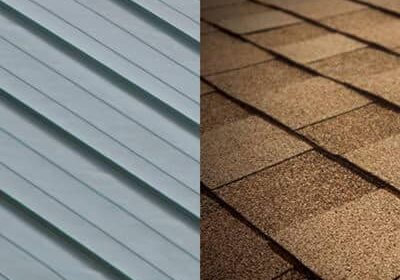 You choose between a metal roof or a shingle roof. All for no extra charge!
Pressure-treated Floor Joists
Floor Joists are spaced at 16" center on sheds and 12" on Garages and are Pressure Treated.
Customize Your Westcliffe
Loafing Shed!
We offer various siding types to match your taste or your home. Choose one for your shed (Prices vary according to siding type).
Great choice if you want a wood look or you wish to stain your building.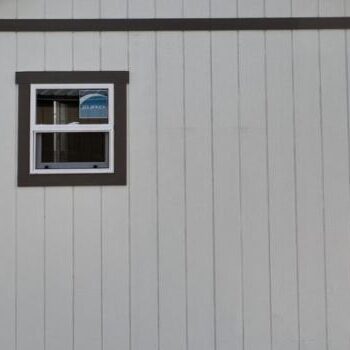 With a full 50 year warranty, DuraTemp will give your a-shed a long life.
A great choice for cabins or sheds that need to fit into a rustic space.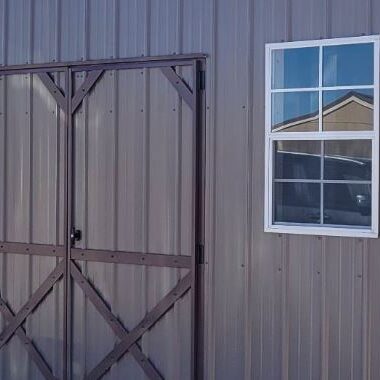 Choose this if you care about a maintenance free shed.
Make your shed truly your own with optional features. Want more light? Consider adding windows. Choose the shed with loft to keep your ground floor available for items that you will use on a day-to-day basis. Need a workspace that is insulated? We can help with that. There are many ways to make your shed fit your needs.
We make a new Loafing Shed simple for Westcliffe!
Choose

Pick from our inventory or build your own.

Purchase

We offer 3 purchase options: pay in full, financing, or rent-to-own.

Delivery

We offer free delivery for the first 50 miles.

Enjoy

Love your extra space and shelter!
Horse Loafing Sheds in Westcliffe
We help you take care of your horses, cows, goats, sheet, and other cattle and animals that you have on your farm, ranch, or homestead.
With a quality loafing shed, you can have peace of mind that your animals have the shelter they need during any season!
Are you overwhelmed by the never-ending chaos of clutter? Does your garage or attic feel like a disorganized abyss? 
Rest assured, you're not alone. 
Here at Colorado Sheds, we understand the frustrations that come with living in a cluttered and chaotic home. That's why we specialize in crafting tailor-made storage sheds, garages, and more for the residents of Westcliffe. Our sheds are meticulously designed to provide you with the additional space you need to store your belongings and indulge in your hobbies, all while maintaining a perfect balance of style and quality. 
With our wide array of customization options, we ensure that your shed or garage is precisely suited to your unique requirements. We take pride in using only the finest materials and construction techniques, guaranteeing a structure that stands the test of time. Allow us to assist you in creating a home that is not only well-organized but also truly enjoyable. 
Get in touch with us today to discover more about our offerings and take the first step toward a more organized and fulfilling living space.
Westcliffe, Colorado, is a captivating town nestled in the picturesque Wet Mountain Valley, surrounded by stunning mountain peaks and pristine natural beauty. With a rich history, a diverse demographic, and a thriving local economy, Westcliffe has become a sought-after destination for nature enthusiasts and history buffs alike.
One of the top historical facts about the area is its connection to the Silver Cliff Mine, which was once the largest silver producer in Colorado. In the late 1800s, this mine attracted a wave of fortune seekers to the region, transforming Westcliffe into a bustling mining town. Today, remnants of the mining era can still be explored through historical sites and museums, offering visitors a glimpse into the town's storied past.
Despite its historical roots, Westcliffe has managed to adapt to the changing times, fostering a robust and diverse economy. The area has seen significant growth in recent years, driven primarily by its thriving tourism industry. The stunning natural landscapes, including the nearby Sangre de Cristo Mountains and the Great Sand Dunes National Park, draw outdoor enthusiasts, hikers, and photographers from around the world. As a result, the town has witnessed a surge in the development of lodging, restaurants, and outdoor recreational businesses to cater to the growing number of visitors.
The demographics of Westcliffe are as diverse as its economic landscape. The town is home to a mix of longtime residents, retirees seeking a peaceful mountain retreat, and young families looking for a close-knit community with access to outdoor adventures. The population is characterized by a love for nature, an appreciation for the arts, and a commitment to preserving the town's unique heritage. This blend of demographics creates a vibrant and welcoming atmosphere that appeals to people from all walks of life.
When it comes to things to do in Westcliffe, visitors are spoilt for choice. Here are five of the best activities that showcase the area's natural wonders and cultural offerings:
Explore the Sangre de Cristo Mountains

Visit the Great Sand Dunes National Park

Attend the Westcliffe Center for the Performing Arts

Discover the Silver Cliff Museum

Stargaze at Smokey Jack Observatory
In conclusion, Westcliffe, Colorado, is a captivating destination that seamlessly blends its rich history with a thriving local economy and diverse demographics. 
Are you a resident of Westcliffe, CO seeking to expand your property's storage capacity? Look no further than Colorado Sheds! 
Whether you require a storage shed, animal shelter, garage, tack room, or any other type of storage solution, we have the perfect solution for you. Our team is dedicated to helping you create a well-organized and clutter-free property that meets all your storage needs. Give us a call today to embark on your journey towards a more organized and spacious property.
We serve all the areas around Westcliffe, including: 
Silver Cliff, Wetmore, Hillside, Cotopaxi, Texas Creek
Give us a call today! We look forward to hearing from you.
We deliver our structures to most of Colorado State. If you aren't sure if we service your area, then please call us at 719-372-7433 or contact us!
Our service areas include...
Castle Pines, CO
Cotopaxi, CO
Falcon, CO
Florence, CO
Fountain, CO
Fowler, CO
Lamar, CO
La Junta, CO
Limon, CO
Parker, CO
Penrose, CO
Rocky Ford, CO
Salida, CO
Trinidad, CO
Walsenburg, CO
Security-Widefield, CO
Read some of our reviews:
Scott: "Awesome! From greetings to final delivery of our 16 x 28' cabin everything was simple, easy and done correctly. The delivery was the most amazing thing I have ever seen. Brian was incredible."
Michael: "Absolutely wonderful experience from quote to build. They even supported a veteran like me and threw in a ramp that was beyond my expectation. Quality product that I will be recommending to all my friends. Special thanks to Jesse for guiding me through the whole process."
Mary: "We have purchased 5 buildings from the shed company over the past 3 years. They are the best! From placing the order to delivery everyone has been professional, very courteous, knowledgeable and understanding. We highly recommend them to anyone needing a simple shed to a cabin."