Are you concerned about your horses or other animals not having proper shelter from snow, direct sunlight, or other weather conditions?
Do you want peace of mind that your animals have the shelter they need in your pasture or on your farm in El Paso County?
We provide quality, custom loafing sheds for horses and cattle that help protect them against different types of weather!
Standard Features Of The Loafing Shed
Hurricane ties ensure your shed is solid and safe during very high winds.
Your portable building will come with real plywood 3/4" tongue and groove flooring.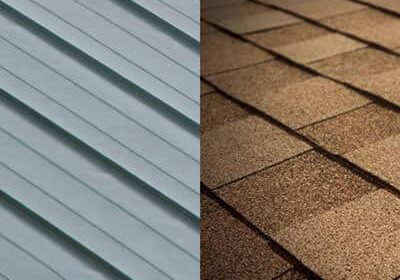 You choose between a metal roof or a shingle roof. All for no extra charge!
Pressure-treated Floor Joists
Floor Joists are spaced at 16" center on sheds and 12" on Garages and are Pressure Treated.
Customize Your El Paso
County Loafing Shed!
We offer various siding types to match your taste or your home. Choose one for your shed (Prices vary according to siding type).
Great choice if you want a wood look or you wish to stain your building.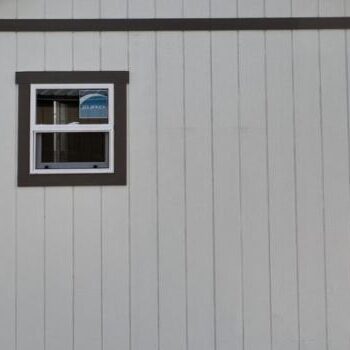 With a full 50 year warranty, DuraTemp will give your a-shed a long life.
A great choice for cabins or sheds that need to fit into a rustic space.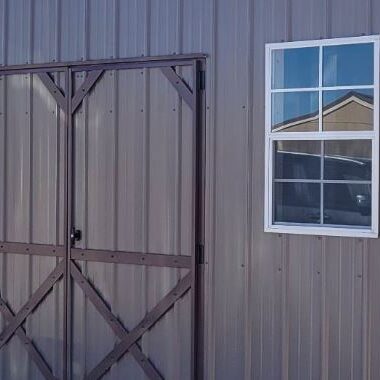 Choose this if you care about a maintenance free shed.
Make your shed truly your own with optional features. Want more light? Consider adding windows. Choose the shed with loft to keep your ground floor available for items that you will use on a day-to-day basis. Need a workspace that is insulated? We can help with that. There are many ways to make your shed fit your needs.
We make a new Loafing Shed simple for El Paso County!
Choose

Pick from our inventory or build your own.

Purchase

We offer 3 purchase options: pay in full, financing, or rent-to-own.

Delivery

We offer free delivery for the first 50 miles.

Enjoy

Love your extra space and shelter!
Horse Loafing Sheds in El Paso County
We help you take care of your horses, cows, goats, sheet, and other cattle and animals that you have on your farm, ranch, or homestead.
With a quality loafing shed, you can have peace of mind that your animals have the shelter they need during any season!
At Colorado Sheds, we specialize in creating custom loafing sheds for your horses, cows, and other livestock to provide them with the security and shelter they need - no matter the season.
We go above and beyond to ensure the highest quality results. With our meticulous attention to detail, premium materials, and advanced construction techniques, we guarantee a storage solution that will stand the test of time.
Moreover, our commitment to exceptional customer service means we'll be by your side throughout the entire process. Don't wait any longer to enhance your home. Take the first step towards a clutter-free and inviting atmosphere by reaching out to us today. Contact us now for more information.
El Paso County, Colorado, a region with a rich history and diverse attractions, offers visitors a captivating experience. From its founding by General William Jackson Palmer to the exciting Cripple Creek Gold Rush and the prestigious United States Air Force Academy, El Paso County is brimming with historical significance. Coupled with its strong population growth, diverse age distribution, and thriving economy, this region has become a popular destination for residents and tourists alike.
El Paso County's economic success can be attributed to its strong job market and a variety of thriving industries. Sectors such as healthcare, education, defense, tourism, high-tech industries, and professional services drive the local economy. With the presence of military installations like Fort Carson and the United States Air Force Academy, the county benefits from a solid foundation and a steady influx of opportunities. Additionally, the aerospace and defense industries, supported by major contractors, research institutions, and military bases, contribute to the county's economic growth. The presence of renowned hospitals and educational institutions further bolsters sectors like healthcare and education.
When it comes to sightseeing attractions, El Paso County offers an array of options that showcase the region's natural beauty, history, and culture. Here are the top 10 must-visit attractions:
Pikes Peak
United States Air Force Academy
Cheyenne Mountain Zoo
Old Colorado City
Western Museum of Mining and Industry
The Broadmoor Seven Falls
These attractions offer a diverse range of experiences, from exploring natural wonders to delving into history. 
El Paso County has experienced substantial population growth over the years. According to the U.S. Census Bureau, the estimated population of El Paso County in 2021 was over 740,000 people. The county has consistently attracted new residents due to its strong economy, natural beauty, and quality of life.
It also has a diverse age distribution, with a mix of different age groups. The county has a relatively young population, with a median age of around 35 years. The presence of military bases and educational institutions like the Air Force Academy and Colorado College contributes to a younger demographic. However, there is also a significant number of older adults, as the county has attractive retirement communities and amenities.
Looking for additional storage options in El Paso County? Look no further! Contact Colorado Sheds today and discover our exceptional services. Whether you require storage sheds, animal shelters, or garages, we specialize in constructing top-notch structures tailored to your needs. Let us help you efficiently organize your assets with our high-quality solutions.
We serve all zip codes in El Paso County including: 
80903, 80904, 80905, 80906, 80907, 80908, 80909, 80910, 80911, 80913, 80914, 80915, 80916, 80917, 80918, 80919, 80920, 80921, 80922, 80923, 80924, 80925, 80926, 80927, 80929, 80930, 80938, 80939, 80951, 80829, 80817, 80133, 80132.
As well as all towns and cities in Fremont County, including:
Colorado Springs, Manitou Springs, Foundain, Monument, and Palmer Lake.
Contact us today! We look forward to hearing from you.
We deliver our structures to most of Colorado State. If you aren't sure if we service your area, then please call us at 719-372-7433 or contact us!
Our service areas include...
Castle Pines, CO
Cotopaxi, CO
Falcon, CO
Florence, CO
Fountain, CO
Fowler, CO
Lamar, CO
La Junta, CO
Limon, CO
Parker, CO
Penrose, CO
Rocky Ford, CO
Salida, CO
Trinidad, CO
Walsenburg, CO
Security-Widefield, CO
Read some of our reviews:
Dana: "We LOVE the professional service and quality at Colorado Shed Company. We will always recommend them and use them again. Jesse makes the whole process easy and covers all the details. Great company!"
Kristy: "We purchased a shed from the Colorado Shed Company. We are very happy with our purchase. Bryan, the delivery driver, was great about communicating with us. He delivered the shed exactly where we wanted it, which was not the easiest location. We highly recommend this company."
Paul: "We really enjoyed the entire process of ordering and receiving our new, finishes shed. The build quality is exactly what we were looking for and expected. The delivery process was simple and on time. We recommend Colorado Shed Company to everyone that is looking for a finished or unfinished shed."