Are you concerned about your horses or other animals not having proper shelter from snow, direct sunlight, or other weather conditions?
Do you want peace of mind that your animals have the shelter they need in your pasture or on your farm in Fremont County?
We provide quality, custom loafing sheds for horses and cattle that help protect them against different types of weather!
Standard Features Of The Loafing Shed
Hurricane ties ensure your shed is solid and safe during very high winds.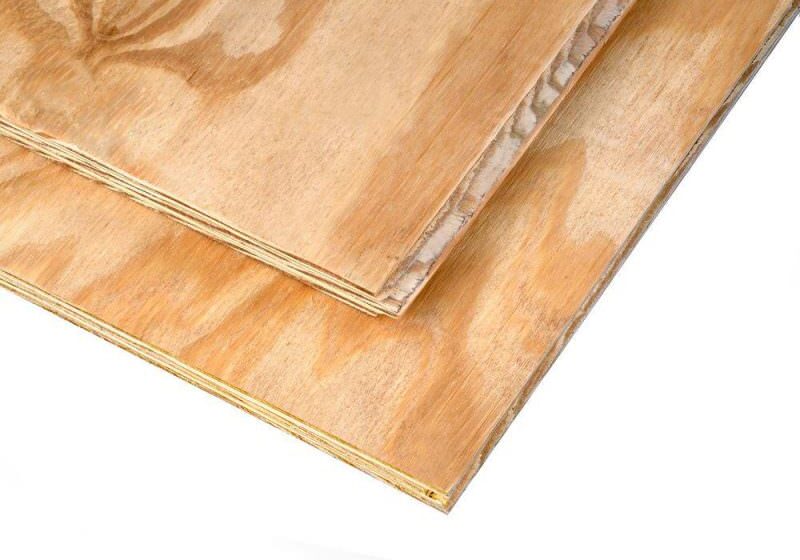 Your portable building will come with real plywood 3/4" tongue and groove flooring.
You choose between a metal roof or a shingle roof. All for no extra charge!
Pressure-treated Floor Joists
Floor Joists are spaced at 16" center on sheds and 12" on Garages and are Pressure Treated.
Customize Your Fremont
County Loafing Shed!
We offer various siding types to match your taste or your home. Choose one for your shed (Prices vary according to siding type).
Great choice if you want a wood look or you wish to stain your building.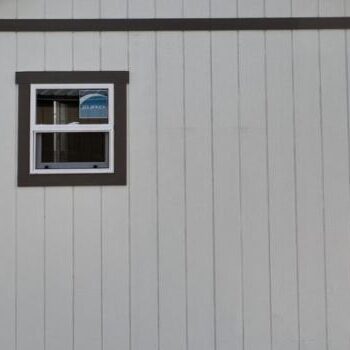 With a full 50 year warranty, DuraTemp will give your a-shed a long life.
A great choice for cabins or sheds that need to fit into a rustic space.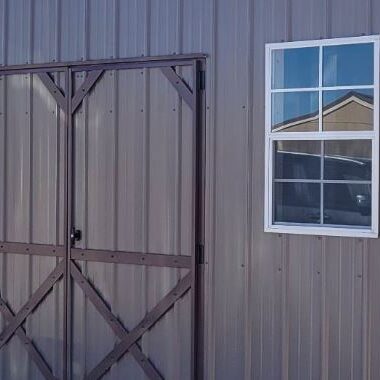 Choose this if you care about a maintenance free shed.
Make your shed truly your own with optional features. Want more light? Consider adding windows. Choose the shed with loft to keep your ground floor available for items that you will use on a day-to-day basis. Need a workspace that is insulated? We can help with that. There are many ways to make your shed fit your needs.
We make a new Loafing Shed simple for Fremont County!
Choose

Pick from our inventory or build your own.

Purchase

We offer 3 purchase options: pay in full, financing, or rent-to-own.

Delivery

We offer free delivery for the first 50 miles.

Enjoy

Love your extra space and shelter!
Horse Loafing Sheds in Fremont County
We help you take care of your horses, cows, goats, sheet, and other cattle and animals that you have on your farm, ranch, or homestead.
With a quality loafing shed, you can have peace of mind that your animals have the shelter they need during any season!
Is clutter making your home feel cramped and uninviting? Are you tired of struggling to find space for your belongings and hobbies? 
Colorado Sheds can help! We specialize in building custom storage sheds, garages, and other structures to help you create the organized and functional home you've always wanted. Our team will work with you to design a shed or garage that meets your specific needs and fits seamlessly into your property. 
We use only the highest-quality materials and construction techniques, ensuring that your shed or garage is built to last. Plus, with our commitment to excellent customer service, you can trust that we'll be there for you every step of the way. 
Contact us today to learn more about how we can help you transform your home.
Located in the state of Colorado, Fremont County covers 1,34 square miles of land and is home to about 48,939 people. Its county seat is Canon City, and it a part of the Canon City Micropolitan Statistical Area. 
The county was founded in 1861 and was named for 19th century explorer and presidential candidate John C. Fremont. It is the location of 15 prisons, most of which are operated by the state. 
Fremont County, CO, has a unique and varied history, with Spanish Conquistadors, Ute Indians, and renowned explorers and pioneers. It was inhabited by Native Americans until the advent of European explorers. Many small towns sprang up in the area over the years–some became ghost towns while others still flourish today. 
Ever since fairly early days Fremont County has been the home of numerous prisons. Natural resources such as oil and silver have also played a role in its development. To learn more about Fremont County's history you can visit one of its museums, such as the Royal Gorge Regional Museum and History Center, the Florence Historical Archives, or the Florence Pioneer Museum and Research Center. 
Today, Fremont County is home to numerous tourist attractions as well as phenomenal natural beauty. Its scenic canyons, hot springs, and hospitable climate have been attracting film makers since the early 1900s, and numerous films have been made there. 
Here are a few of Fremont County's most popular attractions: 
Royal Gorge Route Railroad

Royal Gorge Bridge and Park 

Skyline Drive

American Adventure Expeditions 

Tunnel Drive

Lost Paddle Rafting

Captain Zipline

Clear Creek Rafting Company 

Museum of Colorado Prisons

Whitewater Adventure Outfitters

Winery At Holy Cross Abbey 

Rock-N-Row Inc.
And plenty more! Note all the outdoor activities and adventures you can have here. There are lots of opportunities in Fremont County for hiking, rafting, biking, fishing, camping, scenic driving, and more! If you are a resident who's interested in the outdoors, you won't run out of things to do here quickly. 
If you live in Fremont County and you want to add more storage space to your property, give us a call here at Colorado Sheds! From storage sheds to animal shelters to garages we can build you a quality structure that helps you get your assets organized. 
Give us a call today to take the first step towards a de-cluttered home! 
We serve all zip codes in Fremont County including: 
81212, 81215, 81221, 81222, 81223, 81226,  81232, 81233, 81240, 81244, 81290
As well as all towns and cities in Fremont County, including: 
Cañon City, Coaldale, Cotopaxi, Florence, Hillside, Howard, Penrose, Texas Creek, Wellsville
Contact us today! We look forward to hearing from you.
We deliver our structures to most of Colorado State. If you aren't sure if we service your area, then please call us at 719-372-7433 or contact us!
Our service areas include...
Castle Pines, CO
Cotopaxi, CO
Falcon, CO
Florence, CO
Fountain, CO
Fowler, CO
Lamar, CO
La Junta, CO
Limon, CO
Parker, CO
Penrose, CO
Rocky Ford, CO
Salida, CO
Trinidad, CO
Walsenburg, CO
Security-Widefield, CO
Read some of our reviews:
Tim: "Christian was an absolutely pleasure to work with! Constantly giving me information, even though I asked a million questions about a million different sheds! 10/10 will be recommending these guys to anyone that may need a shed!"
K Ga: "Great all the way through the process. From picking design with Christian, to having land prep done by Nelson and the delivery by Kevin. All 1st class. If I ever need a 2nd shed, I'll be calling them."
Emily: "Working with the Colorado Shed Company to purchase, build, and deliver a shed was an easy and efficient process. Their prices are competitive and fair. Delivery was easy to schedule and our driver made the process look simple. The shed looks exactly as we designed it. Would recommend without any hesitation!"