Storage Sheds for Sale in Colorado City, Colorado
Gain
Protect
Reduce
Are you feeling stressed or irresponsible because you don't have enough storage in your home or proper shelter for your assets?
We believe everyone should have the space and shelter they need for what matters most to them, and we want to help you find the structure that's right for your situation!
Replace This
Not being able to use your garage or
basement because of clutter
Assets being exposed to weather
Animals not having proper shelter
Not having enough room for hobbies
With This
Regaining space in your home and garage
Properly protecting assets & animals
Having room to pursue your passions
Sheds Designed To Last A Lifetime in Colorado City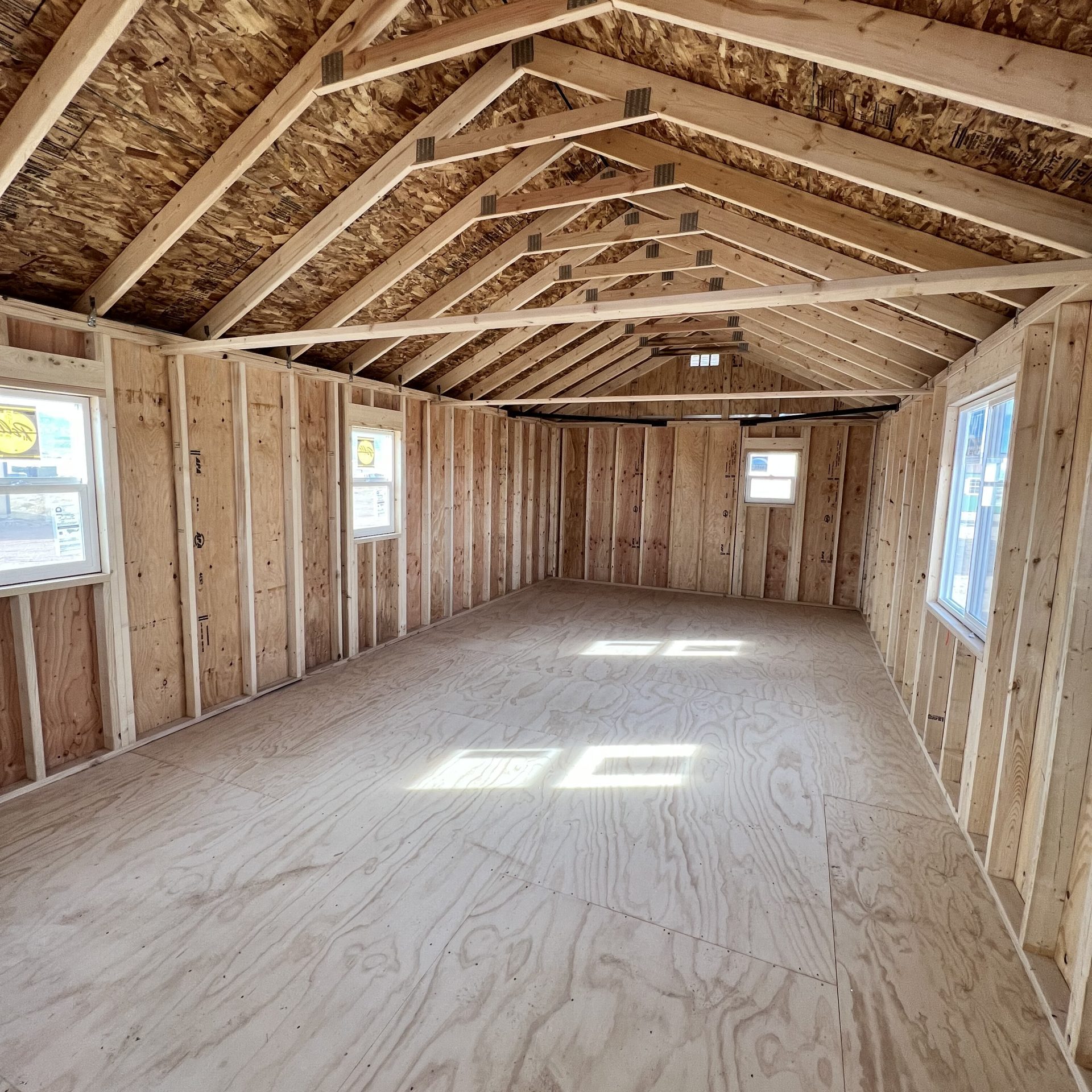 Every structure is built with only premium lumber and best construction practices.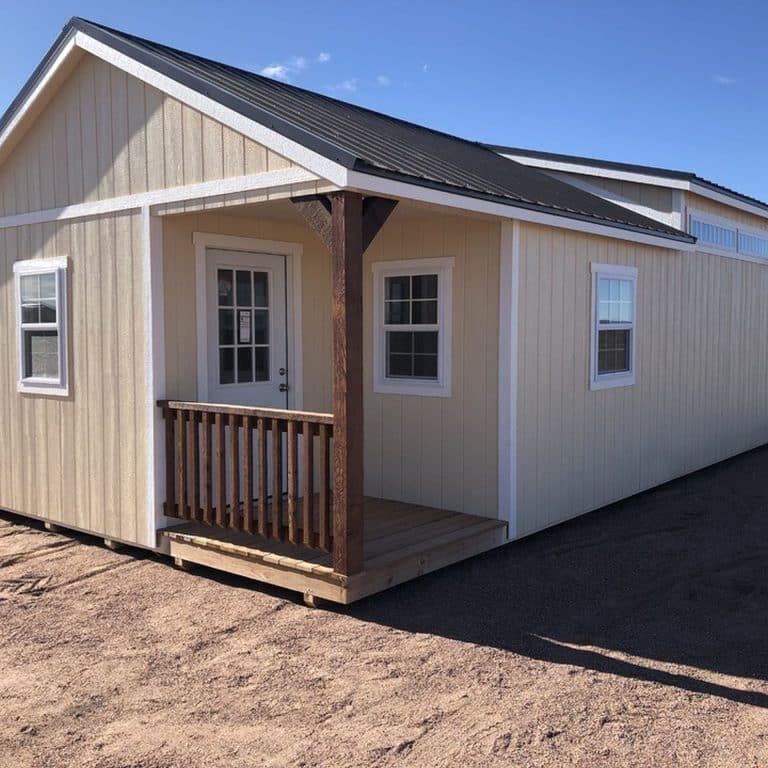 Have peace of mind knowing your shed is built from a licensed engineer blueprint.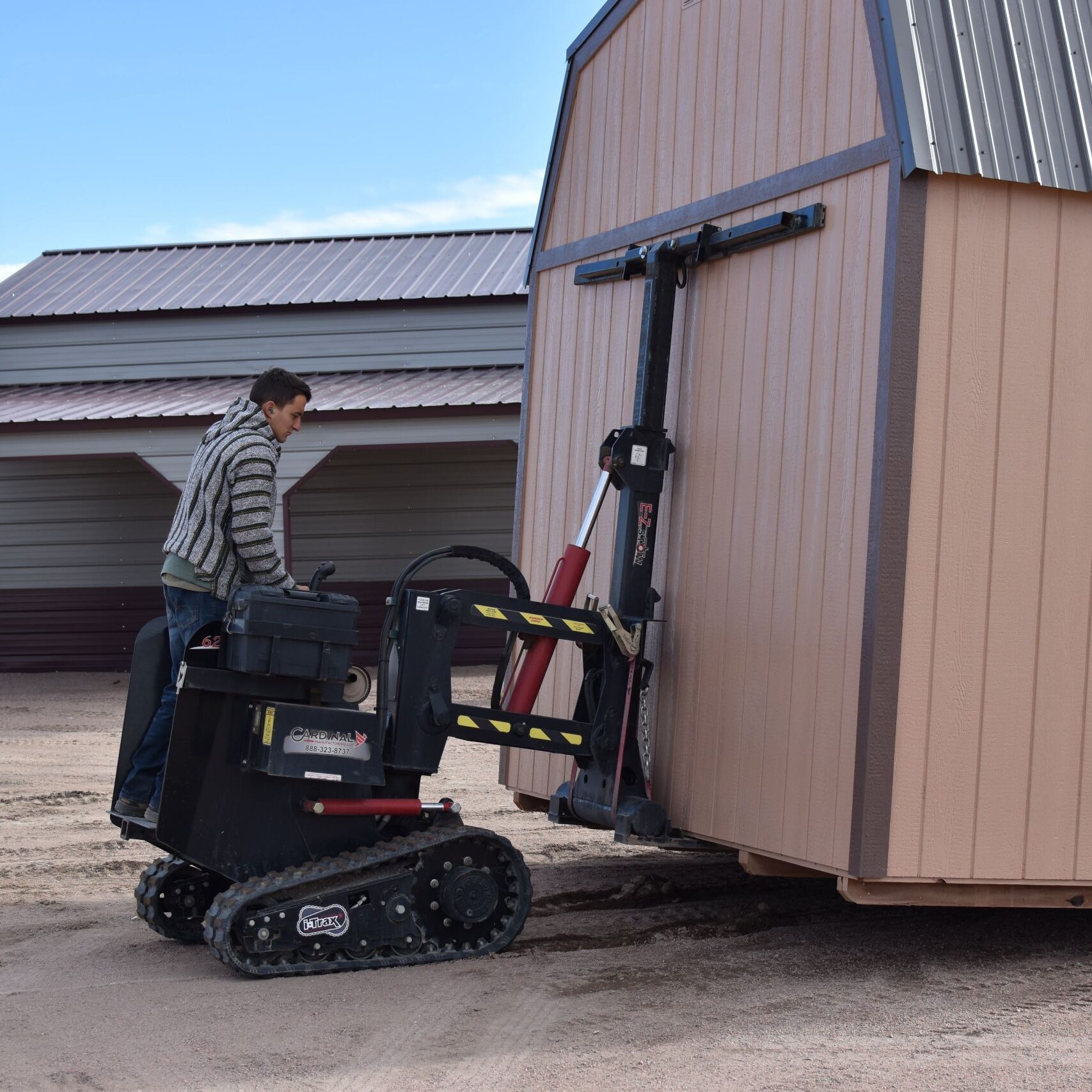 We make it easy to work with 1 company in the whole process: sales, delivery, and even permitting.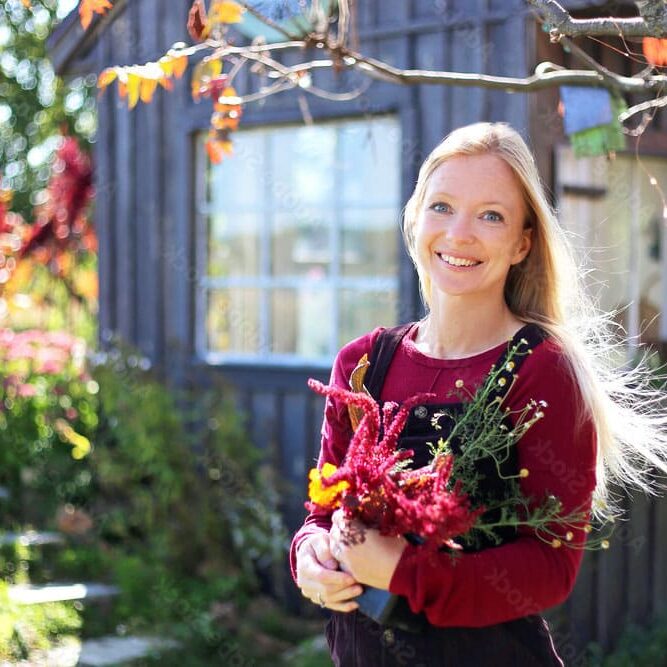 Sometimes life throws us curveballs. That's why we offer a 30-day money-back guarantee and a limited lifetime warranty.
Why Work With Colorado Shed Company?
Since our start in 2004, our focus has been serving every customer in Colorado City and beyond with our local and family-owned values.
That's why we approach every sale and
structure with…
Doing what we say we will do
Focusing on competency and letting you know if
we can't build something you want
Building a positive customer experience & long-term relationships
Using the best materials and construction practices
Helping with permitting & code regulations (additional cost may apply)
We make a new storage shed in Colorado City simple!
Choose

Pick from our inventory or build your own.

Purchase

We offer 3 purchase options: pay in full, financing, or rent-to-own.

Delivery

We offer free delivery for the first 50 miles.

Enjoy

Love your extra space and shelter!
Your local Colorado City Shed Builder
Many people feel irresponsible or stressed when they don't have enough storage space or aren't properly protecting their assets and animals.
At Colorado Shed Company, we build and deliver quality sheds and outdoor structures throughout Colorado City, Colorado, that solve your storage & shelter needs and gives you room to pursue your passions!
Are you looking for a way to work from home? Need a small Backyard Shed for a photography studio? Want a workout den for your backyard? All of this is possible because we love to build storage sheds so that your dreams can be realized!
Are you drowning in clutter? Is your garage or attic an endless sea of disorganization? 
At Colorado Sheds, we understand your frustration. We specialize in building custom storage sheds, garages, and more for Colorado City residents. 
Our sheds provide extra space to store your belongings and pursue hobbies without compromising style or quality. With various customization options, we ensure your shed meets your specific needs. Using top-quality materials and construction techniques, we help you create an organized and enjoyable home. 
Contact us today for more information on how we can assist you.
Colorado City, Colorado, is a small town with a rich historical background and a vibrant community. Its main historical fact revolves around its establishment as a supply and trading hub during the Colorado Gold Rush in the mid-19th century. Situated near the mouth of Rye Creek Canyon, Colorado City served as a significant stopping point for miners and settlers traveling westward.
In terms of the economic state of Colorado City, the town relies on various industries to support its local economy. While specific statistics may vary, the region has a diverse economic landscape. Agriculture, including ranching and farming, plays a significant role in sustaining the community. Additionally, the town benefits from tourism due to its proximity to the scenic Wet Mountains and the San Isabel National Forest. The tourism industry contributes to the local revenue and provides employment opportunities.
Regarding demographics, Colorado City has a modest population with a close-knit community. As of the latest available data, the town had an estimated population of around 2,000 residents. The majority of the population is White, comprising over 90% of the community. The remaining percentage includes individuals from various racial and ethnic backgrounds. Colorado City has a relatively low population density, which contributes to its peaceful and rural atmosphere.
Colorado City offers a range of enjoyable activities for both residents and visitors. Here are the five best things to do in Colorado City:
Explore

Bishop Castle

: Located just outside of Colorado City, Bishop Castle is an impressive and unique structure built by one man, Jim Bishop. Visitors can explore this handcrafted castle, complete with intricate ironwork and breathtaking views.

Hike the Greenhorn Mountain: Outdoor enthusiasts can enjoy hiking in the nearby Greenhorn Mountain. With its scenic trails and panoramic vistas, this mountain offers a picturesque experience for nature lovers.

Visit

Lake Isabel

: Situated in the San Isabel National Forest, Lake Isabel is a serene and picturesque destination. Visitors can enjoy fishing, boating, and picnicking by the lakeside, surrounded by the beauty of nature.

Explore the San Isabel National Forest: Colorado City is surrounded by the stunning San Isabel National Forest, offering numerous recreational opportunities. Visitors can enjoy hiking, camping, wildlife viewing, and scenic drives amidst the lush forests and mountainous landscapes.

Discover local history: Colorado City has a rich history that can be explored at the Huerfano County Historical Society Museum. Visitors can delve into the region's past through exhibits and artifacts that showcase the area's heritage and cultural significance.
With a close-knit community and a diverse demographic, the town offers a range of activities, including exploring unique attractions, enjoying outdoor adventures in the surrounding natural beauty, and immersing oneself in the local history and culture.
For Colorado City, CO residents seeking extra storage space, Colorado Sheds is here to help. Whether you need a storage shed, animal shelter, garage, tackroom, or more, we've got you covered. Our goal is to make your property organized and clutter-free. Contact us today for the perfect storage solution.
We serve all the areas around Colorado City, including: 
Rye, Beulah, Pueblo, Walsenburg, San Isabel
Give us a call today! We look forward to hearing from you.
Read some of our reviews:
Kristy Coffin: "We purchased a greenhouse from the Colorado Shed Company. We are very happy with our purchase. The greenhouse is great, the price was reasonable and the delivery was excellent! Bryan, the delivery driver, was great about communicating with us. He delivered the shed exactly where we wanted it, which was not the easiest location. We highly recommend this company."
Evelyn Johnson: "We had a large garage (26x30) built by these guys— very impressed with the customer service from all levels of the organization. Everyone was responsive, professional and took pride in the work. I'm so thankful we got to work with such a great group of people!!"