Storage Sheds for Sale in Salida, Colorado
Gain
Protect
Reduce
Are you feeling stressed or irresponsible because you don't have enough storage in your home or proper shelter for your assets?
We believe everyone should have the space and shelter they need for what matters most to them, and we want to help you find the structure that's right for your situation!
Replace This
Not being able to use your garage or
basement because of clutter
Assets being exposed to weather
Animals not having proper shelter
Not having enough room for hobbies
With This
Regaining space in your home and garage
Properly protecting assets & animals
Having room to pursue your passions
Sheds Designed To Last A Lifetime in Salida
Every structure is built with only premium lumber and best construction practices.
Have peace of mind knowing your shed is built from a licensed engineer blueprint.
We make it easy to work with 1 company in the whole process: sales, delivery, and even permitting.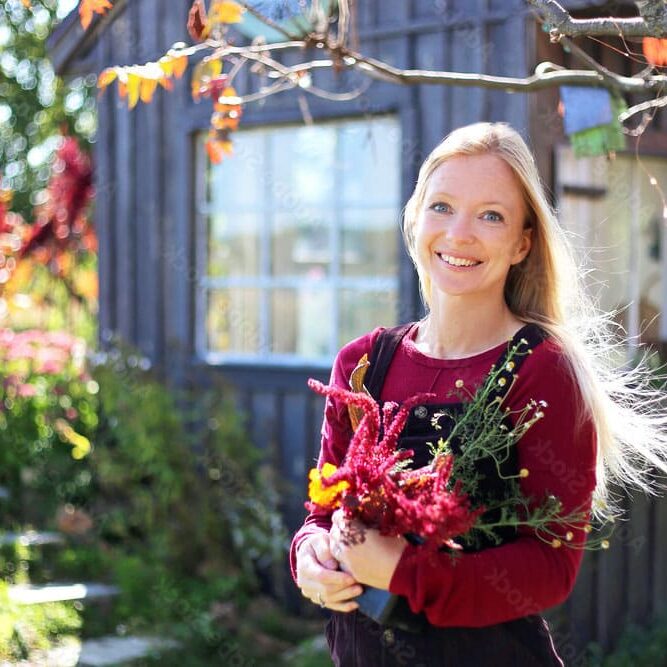 Sometimes life throws us curveballs. That's why we offer a 30-day money-back guarantee and a limited lifetime warranty.
Why Work With Colorado Shed Company?
Since our start in 2004, our focus has been serving every customer in Salida and beyond with our local and family-owned values.
That's why we approach every sale and
structure with…
Doing what we say we will do
Focusing on competency and letting you know if
we can't build something you want
Building a positive customer experience & long-term relationships
Using the best materials and construction practices
Helping with permitting & code regulations (additional cost may apply)
We make a new storage shed in Salida simple!
Choose

Pick from our inventory or build your own.

Purchase

We offer 3 purchase options: pay in full, financing, or rent-to-own.

Delivery

We offer free delivery for the first 50 miles.

Enjoy

Love your extra space and shelter!
Your local Salida Shed Builder
Many people feel irresponsible or stressed when they don't have enough storage space or aren't properly protecting their assets and animals.
At Colorado Shed Company, we build and deliver quality sheds and outdoor structures throughout Salida, Colorado, that solve your storage & shelter needs and gives you room to pursue your passions!
Are you looking for a way to work from home? Need a small Backyard Shed for a photography studio? Want a workout den for your backyard? All of this is possible because we love to build storage sheds so that your dreams can be realized!
Are you drowning in clutter? 
Our team at Colorado Sheds specializes in building custom storage sheds and garages for Salida residents. Our stylish and high-quality sheds provide the extra space you need to store belongings and pursue hobbies. With a range of customization options, we ensure your shed meets your specific needs. 
Using only the finest materials and techniques, we create durable and functional structures. Let us help you create an organized and enjoyable home. 
Contact us today to learn more about our services!
Salida, Colorado, is a charming city nestled in the heart of the Rocky Mountains. With its rich history, thriving economy, diverse demographics, and a plethora of activities, Salida has become a popular destination for locals and tourists alike.
One of the main historical facts about Salida is its origin as a railroad town. The Denver and Rio Grande Western Railroad reached Salida in 1880, transforming the area into a hub for transportation and commerce. The city's historic downtown area still retains its Victorian charm, with beautifully preserved buildings that harken back to its railroad heyday.
In terms of the economic state, Salida boasts a healthy and growing economy. The city's main industries include tourism, outdoor recreation, arts and culture, and small-scale manufacturing. The tourism sector is particularly robust, with visitors flocking to Salida to enjoy its breathtaking natural beauty, including the nearby Arkansas River and the surrounding mountain ranges. The arts scene in Salida is also thriving, with numerous galleries, studios, and events showcasing the talents of local artists.
As for demographics, Salida has a population of approximately 5,600 people as of the latest available data. The city has a diverse community, with a mix of age groups and backgrounds. According to the U.S. Census Bureau, as of 2020, the median age in Salida is 48.5 years, slightly higher than the national average. The population is predominantly White, accounting for about 92% of the total, followed by Hispanic or Latino individuals who make up about 7%. The city also has a small Native American and Asian population.
When it comes to things to do in Salida, there is no shortage of options. Here are ten of the best activities to enjoy:
Explore the Historic Downtown: Take a stroll through the charming streets lined with Victorian-era buildings, boutique shops, art galleries, and local eateries.

Rafting and Kayaking on the Arkansas River: Experience the thrill of whitewater rafting or enjoy a leisurely kayak trip on the famous Arkansas River, known for its scenic beauty and challenging rapids.

Hiking and Mountain Biking: Discover the breathtaking natural landscapes by hiking or biking the numerous trails that wind through the surrounding mountains and forests.

Visit the

Salida Museum

: Learn about the city's history and heritage at the Salida Museum, which showcases artifacts and exhibits highlighting Salida's past.

Relax at the

Hot Springs

: Soak in the rejuvenating waters of the Mount Princeton Hot Springs or Cottonwood Hot Springs, both located just a short drive from Salida.

Skiing and Snowboarding: Hit the slopes at Monarch Mountain, a nearby ski resort renowned for its powder snow and breathtaking views.

Art and Cultural Events: Immerse yourself in Salida's vibrant arts scene by attending art walks, festivals, and live performances throughout the year.

Fishing: Cast your line into the Arkansas River or the many nearby lakes and streams, known for their excellent trout fishing.

Visit the Salida Golf Club: Enjoy a round of golf at the scenic Salida Golf Club, which offers stunning views of the surrounding mountains.

Shop at the Farmers Market: Sample local produce, artisanal crafts, and homemade goods at the Salida Farmers Market, held during the summer months.
Whether you're an outdoor enthusiast, an art lover, or a history buff, Salida has something to offer for everyone seeking a memorable experience in the heart of the Rockies.
If you reside in Salida, CO and desire to enhance your property's storage capacity, contact Colorado Sheds! 
We cater to all your storage needs, whether it's a storage shed, animal shelter, garage, tack room, or any other type of storage solution. Our goal is to assist you in creating an organized and clutter-free property. Reach out to us today and let us help transform your space into a well-organized haven.
We serve all zip codes in Salida, including: 
81201, 81227
We serve all the areas around Salida, including: 
Tenderfoot Hill, Riverside, Maysville, Poncha Springs, Howard, Coaldale
Give us a call today! We look forward to hearing from you.
Read some of our reviews:
Emily Zmak: "Working with the Colorado Shed Company to purchase, build, and deliver a shed was an easy and efficient process. Their prices are competitive and fair. Delivery was easy to schedule and our driver made the process look simple. The shed looks exactly as we designed it. Would recommend without any hesitation!"
Johnny Davis: "Designed my custom shed with my own specifications. Took my time and went to the Colorado Shed yard and viewed several completed buildings. Was very impressed with the construction and workmanship. The shed was completed earlier then expected, and a delivery date was arranged. Brian did an amazing job placing the shed at my prepared site. It was remarkable watching him maneuver the trailer and placing it perfectly as I requested. I highly recommend Colorado Shed Company and will be purchasing a custom Greenhouse in the future."