Storage Sheds for Sale in Rocky Ford, Colorado
Gain
Protect
Reduce
Are you feeling stressed or irresponsible because you don't have enough storage in your home or proper shelter for your assets?
We believe everyone should have the space and shelter they need for what matters most to them, and we want to help you find the structure that's right for your situation!
Replace This
Not being able to use your garage or
basement because of clutter
Assets being exposed to weather
Animals not having proper shelter
Not having enough room for hobbies
With This
Regaining space in your home and garage
Properly protecting assets & animals
Having room to pursue your passions
Sheds Designed To Last A Lifetime in Rocky Ford
Every structure is built with only premium lumber and best construction practices.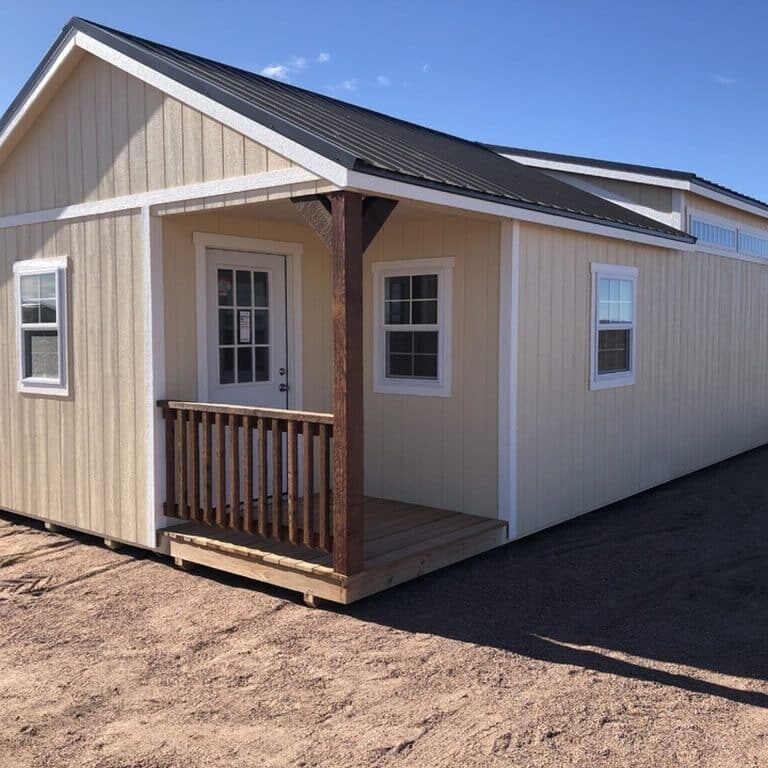 Have peace of mind knowing your shed is built from a licensed engineer blueprint.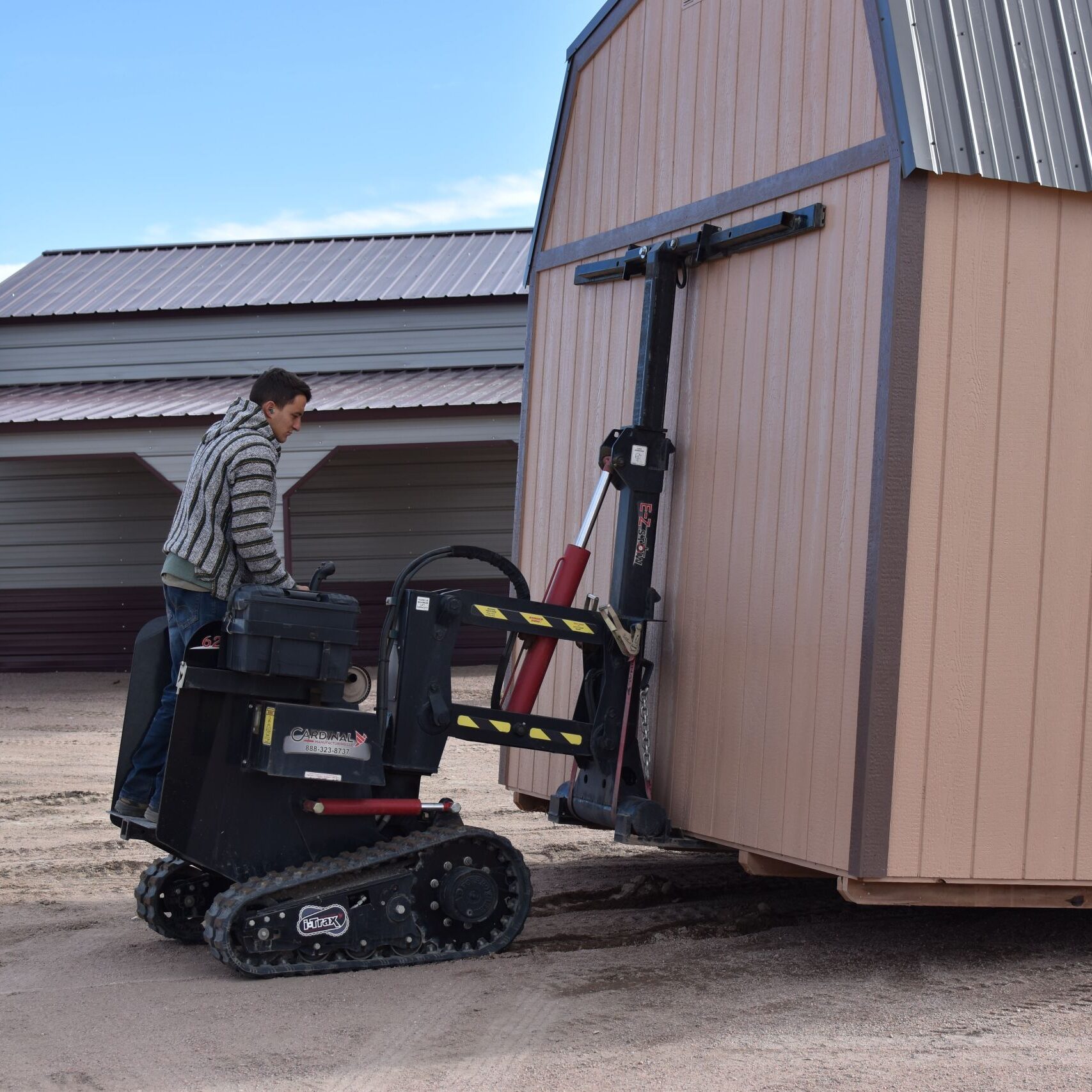 We make it easy to work with 1 company in the whole process: sales, delivery, and even permitting.
Sometimes life throws us curveballs. That's why we offer a 30-day money-back guarantee and a limited lifetime warranty.
Why Work With Colorado Shed Company?
Since our start in 2004, our focus has been serving every customer in Rocky Ford and beyond with our local and family-owned values.
That's why we approach every sale and
structure with…
Doing what we say we will do
Focusing on competency and letting you know if
we can't build something you want
Building a positive customer experience & long-term relationships
Using the best materials and construction practices
Helping with permitting & code regulations (additional cost may apply)
We make a new storage shed in Rocky Ford simple!
Choose

Pick from our inventory or build your own.

Purchase

We offer 3 purchase options: pay in full, financing, or rent-to-own.

Delivery

We offer free delivery for the first 50 miles.

Enjoy

Love your extra space and shelter!
Your local Rocky Ford Shed Builder
Many people feel irresponsible or stressed when they don't have enough storage space or aren't properly protecting their assets and animals.
At Colorado Shed Company, we build and deliver quality sheds and outdoor structures throughout Rocky Ford, Colorado, that solve your storage & shelter needs and gives you room to pursue your passions!
Are you looking for a way to work from home? Need a small Backyard Shed for a photography studio? Want a workout den for your backyard? All of this is possible because we love to build storage sheds so that your dreams can be realized!
Are you tired of the constant chaos and clutter in your life, lacking proper storage space for your valuable assets and cherished hobbies? It's time to reclaim your peace of mind! 
At Colorado Sheds, we understand the frustration and guilt that comes with a disorganized garage or attic. That's why we specialize in creating high-quality storage sheds, tackrooms, garages, and more specifically designed for the unique needs of Rocky Ford, CO residents. We believe that everyone deserves a clutter-free sanctuary for what truly matters. 
Let us transform your space and bring order to your life. Get in touch with us today for more information!
Rocky Ford is a small city located in Otero County, Colorado, United States. It is situated in the southeastern part of the state, approximately 57 miles east of Pueblo. The city covers a land area of about 1.4 square miles.
According to the U.S. Census Bureau, as of the 2020 census, Rocky Ford has an estimated population of around 3,500 people. The racial makeup of the city is predominantly Hispanic or Latino, accounting for a significant portion of the population. There is also a smaller White population in Rocky Ford. The age distribution includes various age groups, with a mix of middle-aged, senior, and younger residents.
The economy of Rocky Ford revolves around agriculture, particularly the production of melons, including the famous Rocky Ford cantaloupes. The town benefits from its rich agricultural heritage, attracting visitors during the melon season. Small local businesses cater to the needs of the community, and the agricultural industry provides employment opportunities. While the town may not have significant industrial or commercial sectors, Rocky Ford thrives as an agricultural hub, contributing to its economic stability.
As a charming town, Rocky Ford is known for its rich agricultural heritage. While it may be small, there are several noteworthy attractions and activities to explore. Here are the top 12 recommendations for things to see and do in Rocky Ford:
Melon Tours

: Take a guided tour of local melon farms and learn about the region's famous Rocky Ford melons.

Arkansas Valley Fair

: Attend the annual fair featuring livestock shows, rodeo events, concerts, and various exhibits.

Rocky Ford Museum

: Visit the local museum to discover the town's history, including exhibits on agriculture and the railroad.

Pickleball and Tennis: Enjoy a game of pickleball or tennis at the city's courts located in Babcock Park.

Rocky Ford State Wildlife Area

: Explore this nearby wildlife area, popular for hunting, fishing, and wildlife viewing.

Golfing: Play a round of golf at Rocky Ford Country Club, a nine-hole course with scenic views.

Biking and Hiking: Take advantage of the surrounding countryside and enjoy biking or hiking on the local trails.

Rocky Ford Aquatic Center

: Cool off at the community pool, featuring water slides, lap swimming, and recreational swimming.

Craft Breweries and Wineries: Visit local breweries and wineries in Rocky Ford and the surrounding area for tastings and tours.

The Kiva

: Attend live performances, concerts, and cultural events at this historic theater located in La Junta, near Rocky Ford.

Lower Arkansas Valley Ditch: Take a leisurely stroll or bike ride along the picturesque Lower Arkansas Valley Ditch.

Local Dining: Indulge in the delicious local cuisine, especially the renowned Rocky Ford cantaloupes and watermelons, at the town's restaurants and farmer's markets.
While exploring Rocky Ford, don't forget to immerse yourself in the town's agricultural roots and enjoy the friendly community atmosphere.
If you are tired of the clutter and lack of storage space in your Rocky Ford, CO property, look no further than Colorado Shed Company! Serving all immediate and surrounding communities of Rocky Ford, we specialize in crafting high-quality sheds and storage solutions tailored to your needs. 
Say goodbye to clutter and hello to an organized and tidy space. Contact Colorado Shed Company today to transform your storage woes into a solution! We look forward to hearing from you!
Read some of our reviews:
Mary Sullivan: "We have purchased 5 buildings from the shed company over the past 3 years. They are the best! From placing the order to delivery everyone has been professional, very courteous, knowledgeable and understanding. We highly recommend them to anyone needing a simple shed to a cabin."
Kristy Coffin: "We purchased a greenhouse from the Colorado Shed Company. We are very happy with our purchase. The greenhouse is great, the price was reasonable and the delivery was excellent! Bryan, the delivery driver, was great about communicating with us. He delivered the shed exactly where we wanted it, which was not the easiest location. We highly recommend this company."