Storage Sheds for Sale in Teller County, Colorado
Gain
Protect
Reduce
Are you feeling stressed or irresponsible because you don't have enough storage in your home or proper shelter for your assets?
We believe everyone should have the space and shelter they need for what matters most to them, and we want to help you find the structure that's right for your situation!
Replace This
Not being able to use your garage or
basement because of clutter
Assets being exposed to weather
Animals not having proper shelter
Not having enough room for hobbies
With This
Regaining space in your home and garage
Properly protecting assets & animals
Having room to pursue your passions
Sheds Designed To Last A Lifetime in Teller County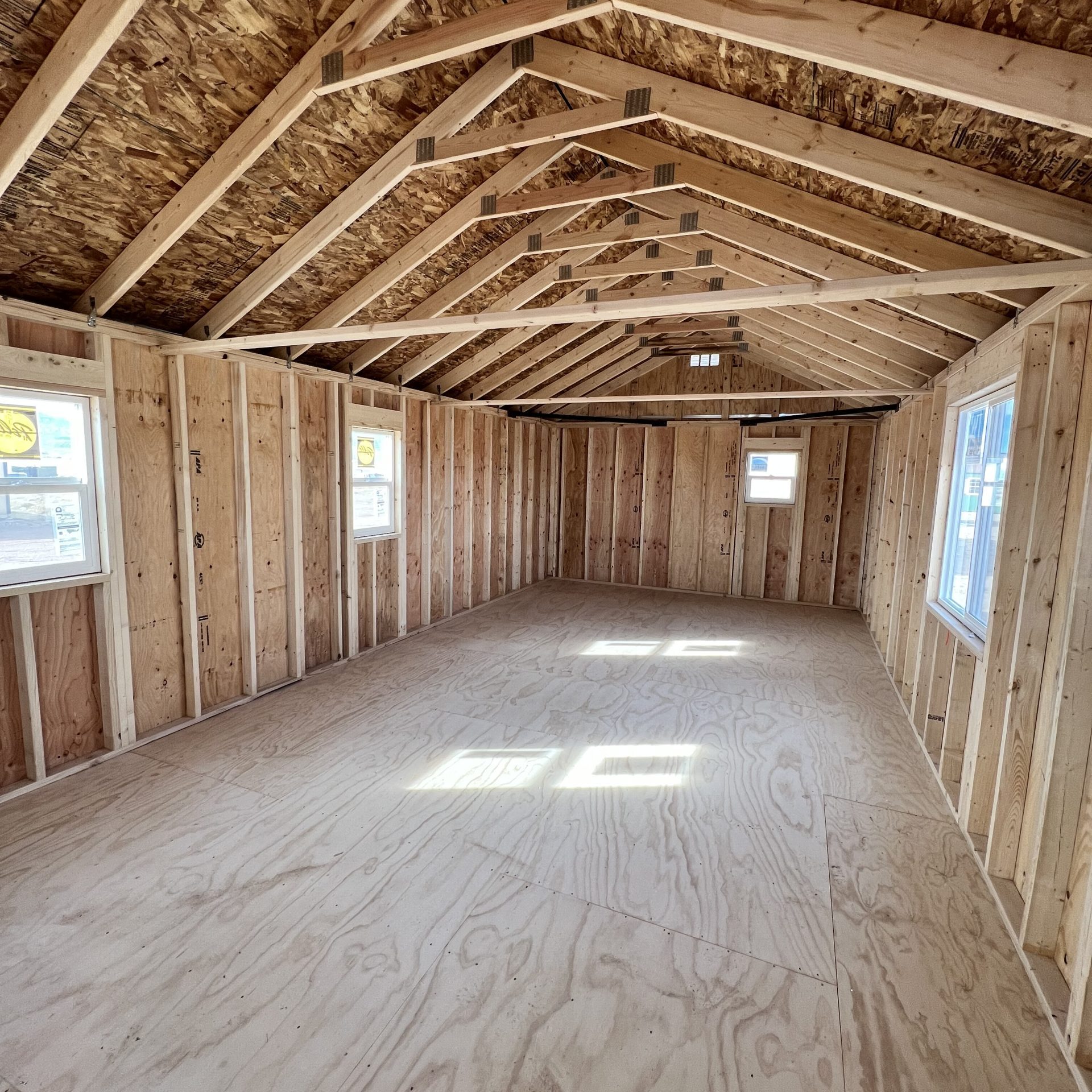 Every structure is built with only premium lumber and best construction practices.
Have peace of mind knowing your shed is built from a licensed engineer blueprint.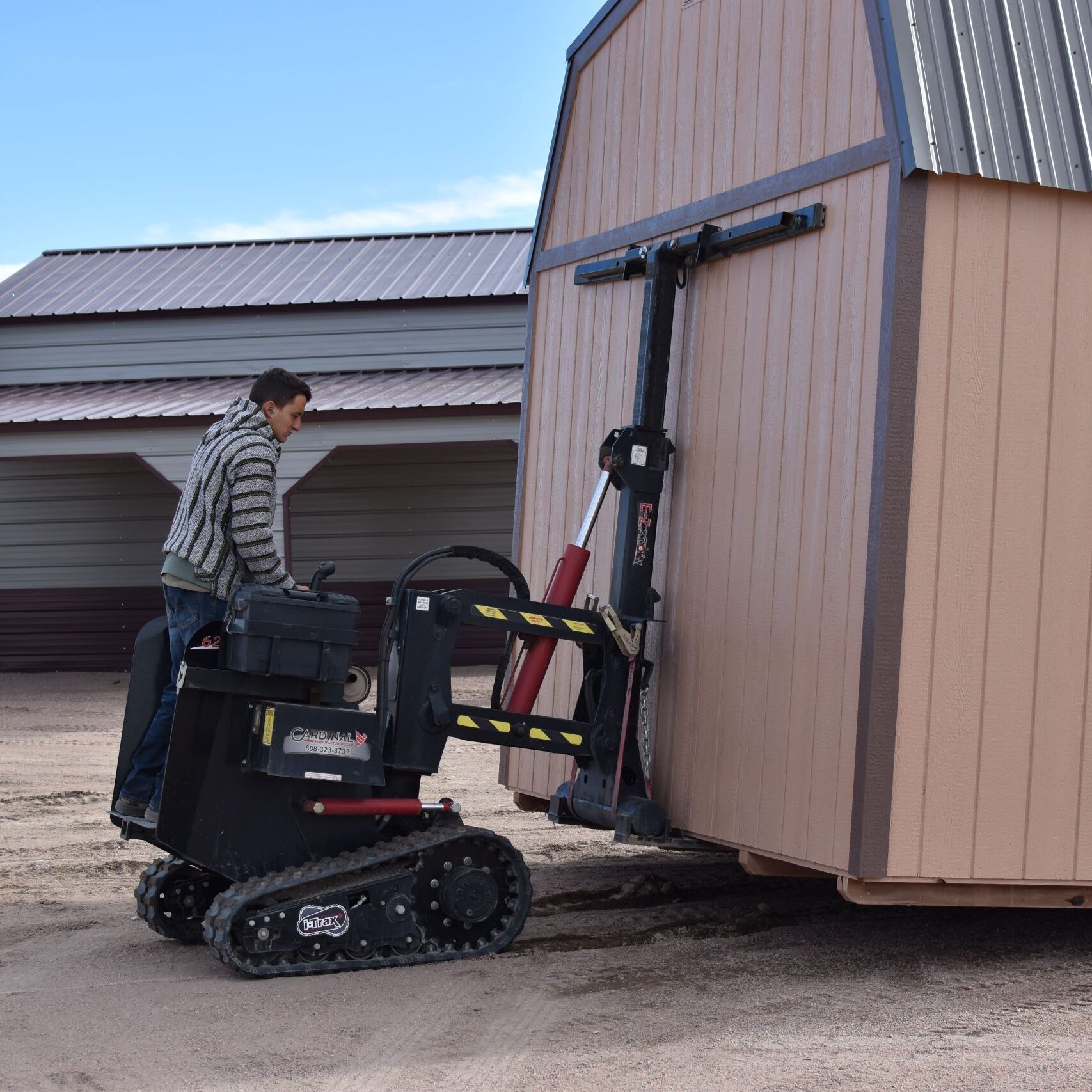 We make it easy to work with 1 company in the whole process: sales, delivery, and even permitting.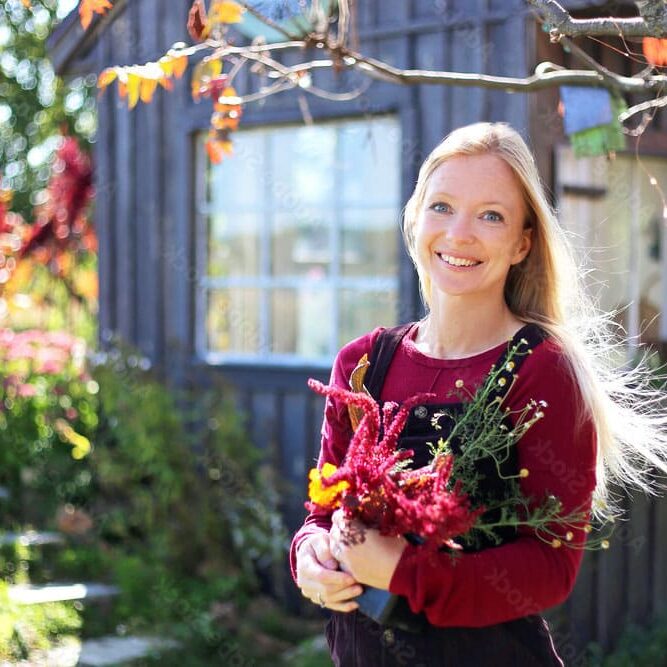 Sometimes life throws us curveballs. That's why we offer a 30-day money-back guarantee and a limited lifetime warranty.
Why Work With Colorado Shed Company?
Since our start in 2004, our focus has been serving every customer in Teller County and beyond with our local and family-owned values.
That's why we approach every sale and
structure with…
Doing what we say we will do
Focusing on competency and letting you know if
we can't build something you want
Building a positive customer experience & long-term relationships
Using the best materials and construction practices
Helping with permitting & code regulations (additional cost may apply)
We make a new storage shed in Teller County simple!
Choose

Pick from our inventory or build your own.

Purchase

We offer 3 purchase options: pay in full, financing, or rent-to-own.

Delivery

We offer free delivery for the first 50 miles.

Enjoy

Love your extra space and shelter!
Your local Teller County Shed Builder
Many people feel irresponsible or stressed when they don't have enough storage space or aren't properly protecting their assets and animals.
At Colorado Shed Company, we build and deliver quality sheds and outdoor structures throughout Teller County, Colorado, that solve your storage & shelter needs and gives you room to pursue your passions!
Are you looking for a way to work from home? Need a small Backyard Shed for a photography studio? Want a workout den for your backyard? All of this is possible because we love to build storage sheds so that your dreams can be realized!
Do you feel like you're drowning in clutter? Does your garage or attic feel like a never-ending sea of disorganization? 
You're not alone. 
At Colorado Sheds, we know how frustrating it can be to live in a cluttered and chaotic home. That's why we specialize in building custom storage sheds, garages, and more for those living in Canyon City. Our sheds are designed to provide the extra space you need to store your belongings and pursue your hobbies, without sacrificing style or quality. 
We offer a range of customization options to ensure that your shed or garage meets your specific needs, and we use only the highest-quality materials and construction techniques. Let us help you create a more organized and enjoyable home. 
Contact us today to learn more.
Located in the US state of Colorado, Teller County has a populationof 24,710 people. The county seat is Cripple Creek and the most populous city is Woodland Park. Teller County is included in the Colorado Springs Metropolitan Statistical Area. 
Created in 1899, Teller County was carved from the western slop of Pikes Peak, the highest summit of the southern Front Range of the Rocky Mountains. It was named after US senator Henry M. Teller. Within five years of its birth, Teller County became the scene of a dramatic labor struggle called the Colorado Labor Wars. 
Despite past struggles, Teller County is still in existence today, and is home to numerous tourist attractions, not the least of which is Pikes Peak. Within the 559 square miles that make up the county you'll find plenty of the stunning natural beauty Colorado is known for and more opportunities for outdoor adventure than you could do in years! 
In this lovel county you'll find opportunities for biking, hiking, camping, fishing, boating, mountain climbing, scenic driving and more! A few of Teller County's most popular tourist attractions include: 
Rocky Mountain Dinosaur Resource Center

Pikes Peak

Mollie Kathleen Gold Mine

Colorado Wolf and Wildlife Center

Florissant Fossil Beds National Monument

Garden of the Gods Visitor and Nature Center

Cripple Creek and Victor Narrow Gauge Railroad

Great Outdoors Adventures

Outlaws and Law Men Jail Museum 

Mueller State Park

Cripple Creek Heritage and Information Center

The Butte Theater 
And plenty more! If you are a resident you are probably already familiar with most of the stunning natural beauty and exciting attractions you'll find here. 
If you are a Teller County, CO resident and you want to add more usable storage space to your property, give us a call here at Colorado Sheds! 
Whether you need a storage shed, animal shelter, garage, tackroom, or other type of storage shed, we've got you covered. We would love to help make your property more organized and clutter free. 
We serve all zip codes in Teller County, including: 
80813, 80814, 80816, 80860, 80863,  80866
As well as all towns and cities in Teller County, including: 
Beacon Hill, Cripple Creek, Crystola, Divide, Elkton, Fairview, Florissant, Goldfield, Green Mountain Falls, Hollywood, Marigold, Midland, Midway, Rosemont, Stratton, Victor, Woodland Park
And surrounding areas as well. Give us a call today! We look forward to hearing from you.
Read some of our reviews:
Mary-Cathy Haddon: "Colorado Shed Company did not disappoint us in any way. We were very, very happy with their customer service, variety of shed designs, quality of shed materials, and construction and delivery, and installation of the shed. Kudos!!"
Emily Zmak: "Working with the Colorado Shed Company to purchase, build, and deliver a shed was an easy and efficient process. Their prices are competitive and fair. Delivery was easy to schedule and our driver made the process look simple. The shed looks exactly as we designed it. Would recommend them without any hesitation!"
Kevin R Carr: "Brian completed the delivery and set up quickly and professionally. I appreciated his service."