Storage Sheds for Sale in Colorado Springs, Colorado
Gain
Protect
Reduce
Are you feeling stressed or irresponsible because you don't have enough storage in your home or proper shelter for your assets?
We believe everyone should have the space and shelter they need for what matters most to them, and we want to help you find the structure that's right for your situation!
Replace This
Not being able to use your garage or
basement because of clutter
Assets being exposed to weather
Animals not having proper shelter
Not having enough room for hobbies
With This
Regaining space in your home and garage
Properly protecting assets & animals
Having room to pursue your passions
Sheds Designed To Last A Lifetime in Colorado Springs
Every structure is built with only premium lumber and best construction practices.
Have peace of mind knowing your shed is built from a licensed engineer blueprint.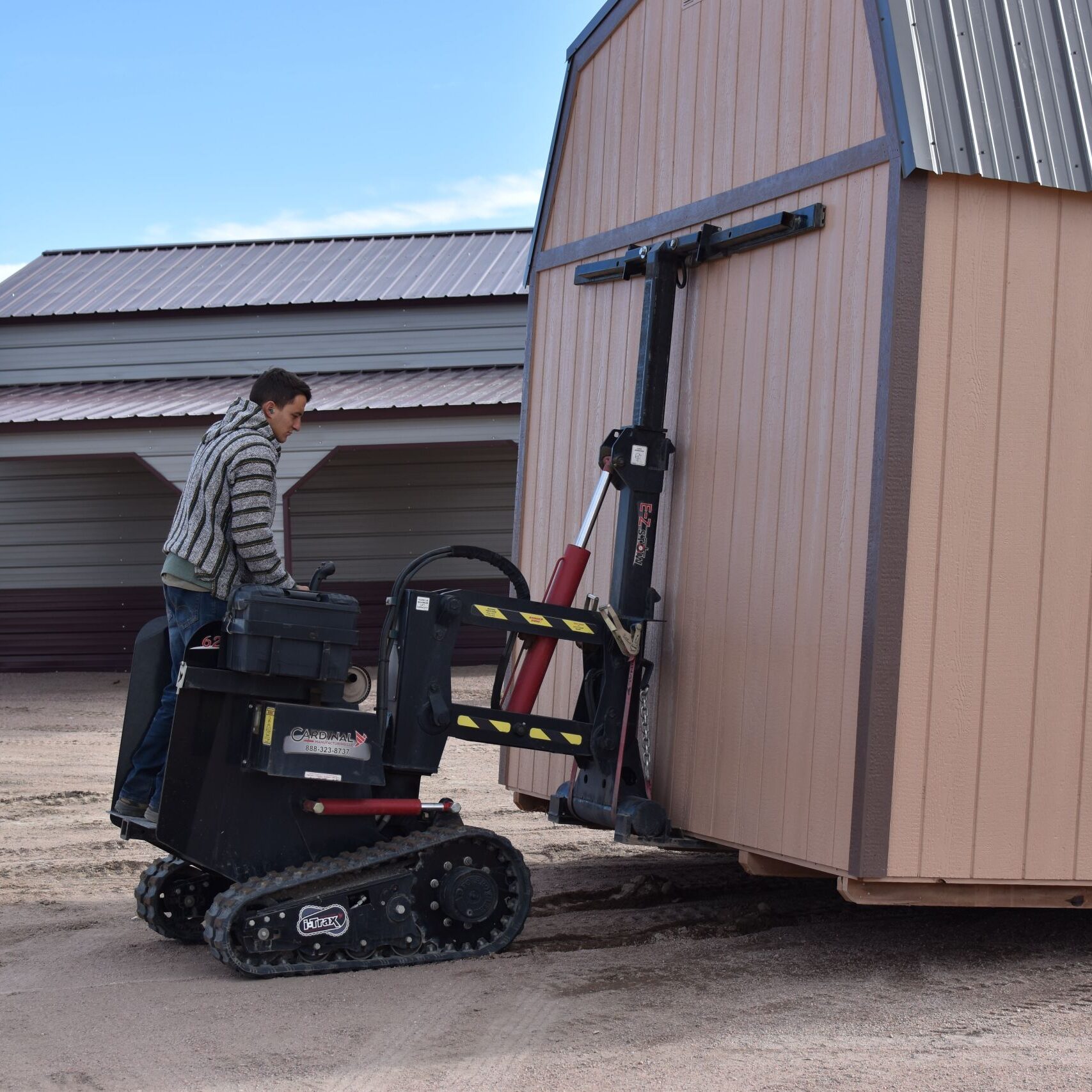 We make it easy to work with 1 company in the whole process: sales, delivery, and even permitting.
Sometimes life throws us curveballs. That's why we offer a 30-day money-back guarantee and a limited lifetime warranty.
Why Work With Colorado Shed Company?
Since our start in 2004, our focus has been serving every customer in Colorado Springs and beyond with our local and family-owned values.
That's why we approach every sale and
structure with…
Doing what we say we will do
Focusing on competency and letting you know if
we can't build something you want
Building a positive customer experience & long-term relationships
Using the best materials and construction practices
Helping with permitting & code regulations (additional cost may apply)
We make a new storage shed in Colorado Springs simple!
Choose

Pick from our inventory or build your own.

Purchase

We offer 3 purchase options: pay in full, financing, or rent-to-own.

Delivery

We offer free delivery for the first 50 miles.

Enjoy

Love your extra space and shelter!
Your local Colorado Springs Shed Builder
Many people feel irresponsible or stressed when they don't have enough storage space or aren't properly protecting their assets and animals.
At Colorado Shed Company, we build and deliver quality sheds and outdoor structures throughout Colorado Springs, Colorado, that solve your storage & shelter needs and gives you room to pursue your passions!
Are you looking for a way to work from home? Need a small Backyard Shed for a photography studio? Want a workout den for your backyard? All of this is possible because we love to build storage sheds so that your dreams can be realized!
Are you tired of feeling overwhelmed and frustrated by the clutter in your life? 
Perhaps you don't have enough storage space for your belongings or hobbies, or maybe your garage or attic is so cluttered that you can't even walk through it. Whatever the case may be, we at Colorado Sheds understand the stress that comes with a disorganized home. 
That's why we build top-quality storage sheds, garages, and tackrooms for residents in Colorado Springs, CO. Our sheds are built to last, using only the highest-quality materials and construction techniques. Plus, we offer a range of customization options to ensure that your shed or garage is perfectly tailored to your needs. 
Let us help you create the space you need to live your best life. Contact us today to learn more!
Colorado Springs is the second largest city in Colorado, with a population of approximately 465,000 residents. Located at the eastern foot of the Rocky Mountains, Colorado Springs covers an are of 195 square miles, at an average elevation of 6,035 feet above sea level. 
The city of Colorado Springs was founded in 1871 by Civil War General William J. Palmer, as a resort town. Due to its location along the Dencer and Rio Grande Western Railroad, the city grew quickly. In the early 20th century, the city became a center for tuberculosis treatment, and several sanitariums were built in the area. 
Today, the city is home to several military installations includeing the United States Air Force Academy, as well as numerous exciting tourist attractions. Some of the most popular tourist attractions in Colorado Springs include: 
Garden of the Gods

Pikes Peak

United States Olympic and Paralympic Training Center

Cheyenne Mountain Zoo

Colorado Springs Fine Arts Center

Colorado Springs Pioneer Museum

North Cheyenne Cañon Park

Manitou Cliff Dwellings

Seven Falls

Old Colorado City

Broadmoor Seven Falls

Palmer Park

Cheyenne Mountain State Park

Colorado Springs Pioneers Museum

Western Museum of Mining & Industry 
Visitors will be stunned by the amazing natural beauty of the Colorado Springs area. If you are a resident you have probably experienced the grandeur of the Garden of the Gods, the majesty of Pike's Peak, and all the other breathtaking landscapes and views nearby! It's an ideal place for hikes, camping, and outdoor adventures of all types. 
If you are a Colorado Springs resident who has a lot of stuff and wants to get more organized, contact us here at Colorado Sheds! We specialize in building storage sheds, garages, animal shelters, tackrooms, and more for Colorado Springs residents. 
We serve all zip codes in Colorado Springs including: 
80902, 80903, 80904, 80905, 80906, 80907, 80908, 80909, 80910, 80911, 80913, 80914, 80915, 80916, 80917, 80918, 80919, 80920, 80921, 80922, 80923, 80924, 80925, 80926, 80927, 80929, 80930, 80938, 80939, 80951, 80960, 80962, 80970, 80977, 80995, 80997, 80919, 80920, 80921, 80922, 80923, 80924, 80925, 80926, 80927, 80929, 80930, 80938, 80939, 80951
As well as all neighborhoods in Colorado Springs including Downtown, Old Colorado City, Manitou Springs, Briargate, Powers, Northeast Colorado Springs and more. 
Contact us today–we look forward to hearing from you.
Read some of our reviews:
Johnny Davis: "Designed my custom shed with my own specifications. Took my time and went to the Colorado Shed yard and viewed several completed buildings. Was very impressed with the construction and workmanship. The shed was completed earlier then expected, and a delivery date was arranged. Brian did an amazing job placing the shed at my prepared site. It was remarkable watching him maneuver the trailer and placing it perfectly as I requested. I highly recommend Colorado Shed Company and will be purchasing a custom Greenhouse in the future."
K Ga: "Great all the way through the process. From picking design with Christian, to having land prep done by Nelson and the delivery by Kevin. All 1st class. If I ever need a 2nd shed, I'll be calling them."