Storage Sheds for Sale in Falcon, Colorado
Gain
Protect
Reduce
Are you feeling stressed or irresponsible because you don't have enough storage in your home or proper shelter for your assets?
We believe everyone should have the space and shelter they need for what matters most to them, and we want to help you find the structure that's right for your situation!
Replace This
Not being able to use your garage or
basement because of clutter
Assets being exposed to weather
Animals not having proper shelter
Not having enough room for hobbies
With This
Regaining space in your home and garage
Properly protecting assets & animals
Having room to pursue your passions
Sheds Designed To Last A Lifetime in Falcon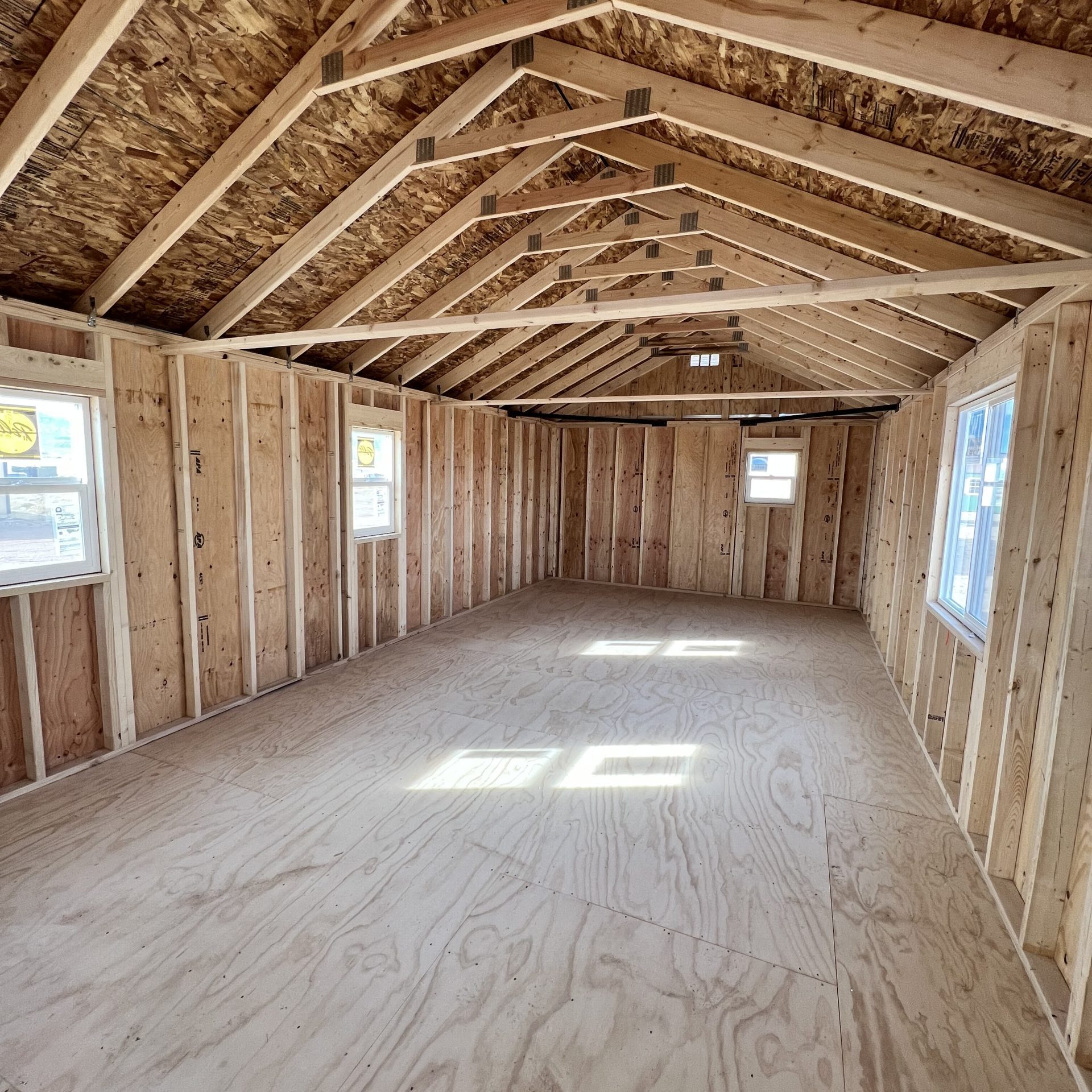 Every structure is built with only premium lumber and best construction practices.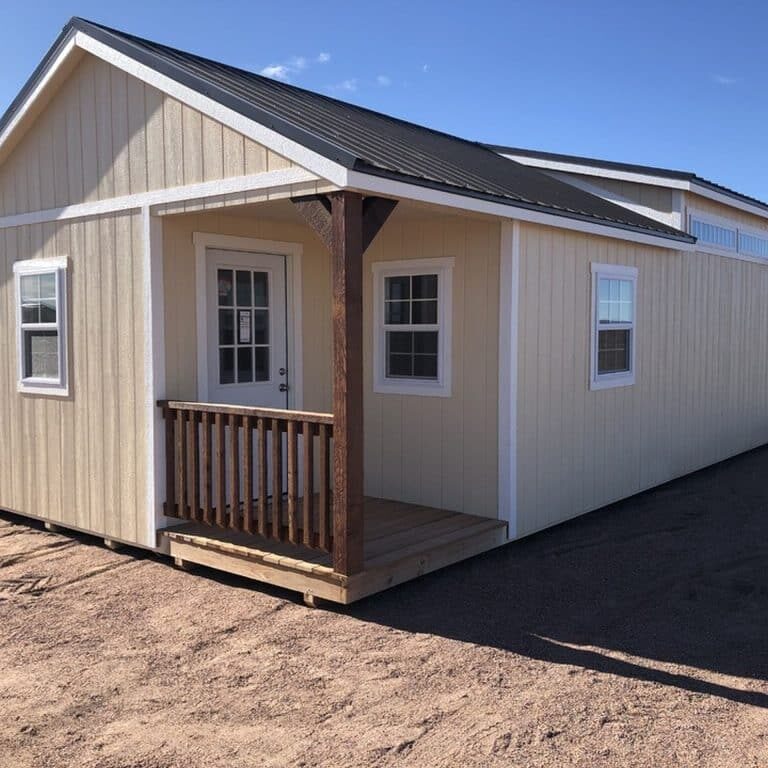 Have peace of mind knowing your shed is built from a licensed engineer blueprint.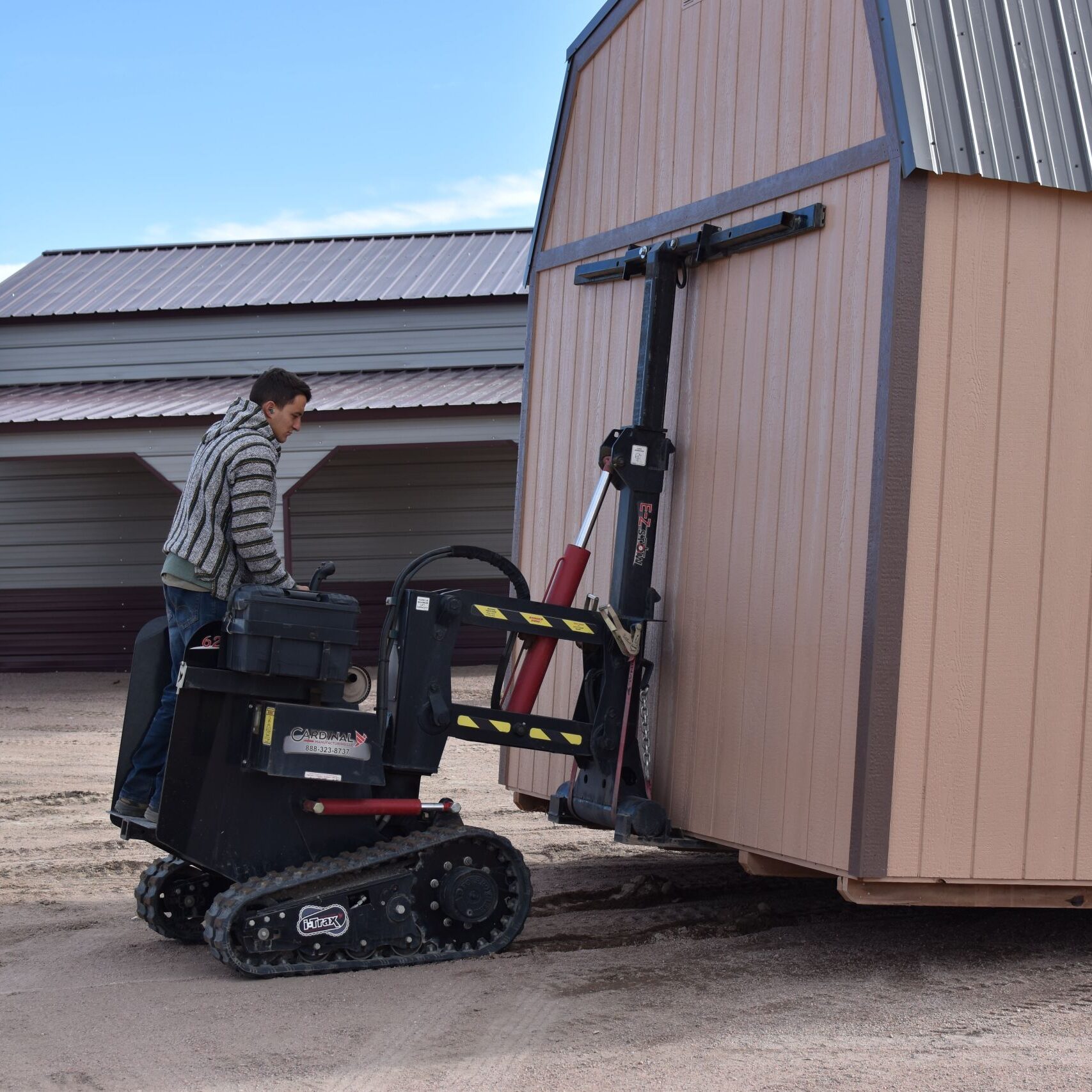 We make it easy to work with 1 company in the whole process: sales, delivery, and even permitting.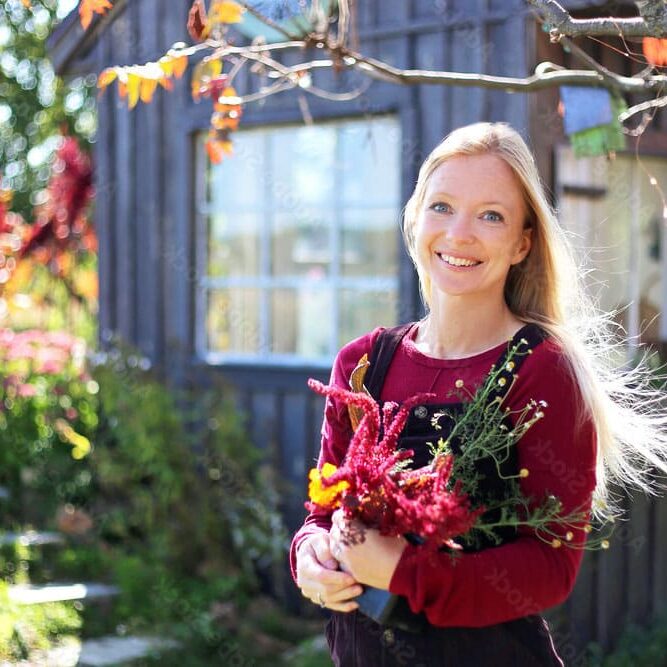 Sometimes life throws us curveballs. That's why we offer a 30-day money-back guarantee and a limited lifetime warranty.
Why Work With Colorado Shed Company?
Since our start in 2004, our focus has been serving every customer in Falcon and beyond with our local and family-owned values.
That's why we approach every sale and
structure with…
Doing what we say we will do
Focusing on competency and letting you know if
we can't build something you want
Building a positive customer experience & long-term relationships
Using the best materials and construction practices
Helping with permitting & code regulations (additional cost may apply)
We make a new storage shed in Falcon simple!
Choose

Pick from our inventory or build your own.

Purchase

We offer 3 purchase options: pay in full, financing, or rent-to-own.

Delivery

We offer free delivery for the first 50 miles.

Enjoy

Love your extra space and shelter!
Your local Falcon Shed Builder
Many people feel irresponsible or stressed when they don't have enough storage space or aren't properly protecting their assets and animals.
At Colorado Shed Company, we build and deliver quality sheds and outdoor structures throughout Falcon, Colorado, that solve your storage & shelter needs and gives you room to pursue your passions!
Are you looking for a way to work from home? Need a small Backyard Shed for a photography studio? Want a workout den for your backyard? All of this is possible because we love to build storage sheds so that your dreams can be realized!
Is your life in Falcon, CO overwhelmed by clutter and chaos due to a lack of proper storage space? We understand the frustration and guilt that comes with a disorganized garage or attic. 
At Colorado Sheds, we specialize in crafting top-quality storage sheds, tackrooms, garages, and more, specifically designed to meet the unique needs of Falcon residents. We believe that everyone deserves a clutter-free sanctuary for their most cherished possessions. 
Let us help you reclaim your space and bring order to your life. 
Contact Colorado Sheds today to explore our solutions and take the first step towards a more organized lifestyle!
Falcon, Colorado, is an unincorporated community located in El Paso County. It is situated in the eastern part of the county, northeast of Colorado Springs. Falcon is part of the Colorado Springs Metropolitan Statistical Area.
Falcon has experienced rapid growth in recent years. As of the latest available data, the population is predominantly White, with a growing Hispanic or Latino population. The community consists of a mix of families, professionals, and retirees. The area is known for its suburban character, with a range of housing options and amenities to cater to its residents' needs.
Originally a rural farming community, Falcon experienced rapid development in the late 20th century. With the expansion of nearby Colorado Springs, Falcon became a popular residential area for commuters. The community's growth has been accompanied by the establishment of new schools, businesses, and amenities to serve the needs of its residents. Falcon's history is a testament to its transformation from a small farming community to a thriving suburban area.
Falcon, Colorado, has a growing and diverse economy. With its proximity to Colorado Springs, many residents commute to work in various industries in the larger city. The area is experiencing commercial and residential development, including retail stores, restaurants, and housing projects. The economic state of Falcon is characterized by increasing job opportunities, a growing business community, and a focus on meeting the needs of the expanding population.
As Falcon is primarily a residential area, it does not have a wide range of tourist attractions. However, here are some of the top activities and places to explore in and around Falcon:
Falcon Regional Park

: Enjoy outdoor recreational activities such as walking trails, sports fields, and playgrounds.

Antler Creek Golf Course

: Play a round of golf at this scenic and well-maintained golf course.

Paint Mines Interpretive Park

: Visit this nearby park known for its unique geological formations and vibrant colors.

Visit Colorado Springs: Take a short drive to nearby Colorado Springs and explore its numerous attractions, including Garden of the Gods and Pikes Peak.

Local Restaurants: Discover local dining options in Falcon, including cozy cafes and family-friendly eateries.

Attend Local Events: Keep an eye out for community events and festivals happening in Falcon throughout the year.

Shop at Local Markets: Explore the farmers' markets and craft fairs in the area for locally produced goods and unique finds.

Outdoor Recreation: Engage in outdoor activities like hiking, biking, and fishing in the surrounding natural areas and parks.

Visit Nearby Breweries: Explore the craft breweries in the region and indulge in locally brewed beers.

Explore Historic Sites: Discover nearby historic sites, such as the

Rock Island Railroad Depot

in nearby Calhan.
While Falcon itself may not have an extensive list of attractions, its proximity to other nearby cities and natural areas provides ample opportunities for exploration and leisure activities.
If you are tired of the constant clutter and disorganization in your Falcon, CO home, Colorado Shed Company is here to help! Say goodbye to the chaos and hello to a well-organized and clutter-free environment. 
We serve all neighborhoods of Falcon, including:
Meridian Ranch, Woodmen Hills, Paint Brush Hills, Falcon Highlands, Falcon Meadows, Antler's Ridge
Contact Colorado Shed Company today and let us transform your Falcon home into a haven of organization and efficiency!
Read some of our reviews:
Mary Sullivan: "We have purchased 5 buildings from the shed company over the past 3 years. They are the best! From placing the order to delivery everyone has been professional, very courteous, knowledgeable and understanding. We highly recommend them to anyone needing a simple shed to a cabin."
Kristy Coffin: "We purchased a greenhouse from the Colorado Shed Company. We are very happy with our purchase. The greenhouse is great, the price was reasonable and the delivery was excellent! Bryan, the delivery driver, was great about communicating with us. He delivered the shed exactly where we wanted it, which was not the easiest location. We highly recommend this company."